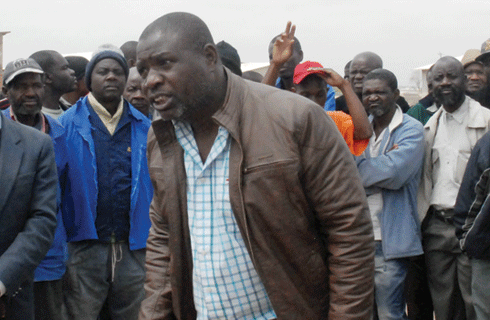 A FORMER opposition MDC-T official in Bulawayo who was expelled from the party for contesting in last year's elections as an independent has allegedly dragged party officials, including a councillor, to the police claiming that they were hatching a plan to assassinate him.
CHIEF REPORTER
Luveve-based businessman Kidwell Mujuru filed a death threat report against Cowdray Park councillor Collet Ndlovu, Hapson Ncube and two other unnamed district officials. Ncube said he was surprised to be summoned by police after Mujuru had filed a death threat report.
"We spent the greater part of the morning (Wednesday) at Luveve Police Station," Ncube said.
"Police called us to hear our side. Mujuru had told the police that his life was under threat as we are said to be blocking him from rejoining the party.
"He also said I am planning to assassinate him as he claims that I have been holding meetings in Cowdary Park informing the structures that he was behind my arrest," he said.
Ncube is an ex-soldier who was jailed for 14 months for actively participating in MDC-T structures soon after quitting the army in 2006.
He said they were advised by the police "to resolve the issue amicably and remain united".
"But we told Mujuru in the presence of the police that there was nothing to resolve. Mujuru is not in the party structures. He was expelled. He is just seeking attention," Ncube said.
Mujuru could not be reached on his mobile phone yesterday.
He lost to Reggie Moyo in the Luveve-Cowdray Park primary elections, but chose to face his nemesis as an independent candidate, leading to his expulsion.
Felix Magalela Sibanda and Samuel Sandla Khumalo were also expelled from the MDC-T for contesting elections as independents.