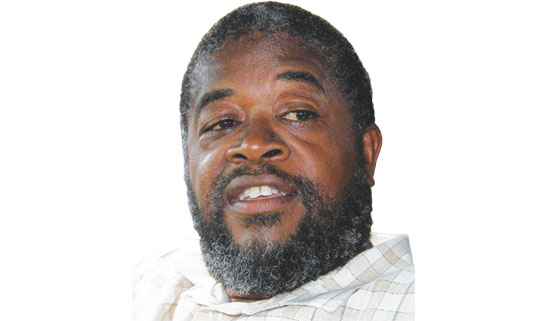 HIGHLANDERS Football Club chairman Peter Dube yesterday said all is set for the annual general meeting (AGM) to be held on Sunday.
SUKOLUHLE MTHETHWA SPORTS REPORTER
"We will be having our annual general meeting at Highlanders Sports Club on Sunday. The meeting is open to bona fide members of the club. We will be discussing all matters pertaining to the club, time allowing," he said.
"The meeting is very important because it is the platform for club members to discuss matters concerning the club as well as for us to address members who want to know about club matters."
Some of the items on the agenda will include reading of a notice convening the meeting, reading and confirmation of minutes of the previous AGM, matters arising from previous minutes and receiving and adopting the chairman's report.
Receiving and adopting the treasurer's report, receiving and adopting boards, report and confirmation of legal representation are the other items on the agenda.
However, likely to top the meeting would be player contracts and the club's finances.
Senior players' — Peter "Rio" Moyo, Milton Ncube, Mthulisi Maphosa, Erick Mudzingwa and goalkeeper Munyaradzi Diya's — contracts expired on December 31 after most of them signed between one and two-year deals.
Some Bosso members have raised concern over why the club has to wait until players' contracts expire to open renewal talks while others have said it was difficult to negotiate with a player when there was no money. But some club members seem to fail to understand that players can stall negotiations until the end of the season as they seek greener pastures.
Already, Bosso lost two key players — Masimba Mambare to Dynamos while the club's top goalscorer for last season Njabulo "Tshiki" Ncube joined Zvishavane side FC Platinum. Both were free agents.
Bosso have already signed Khumbulani Banda, Valentine Ndaba, Welcome Ndiweni as well as returnée Joel "Josta" Ngodzo, who are all at camp in Inyathi.
Highlanders members who spoke to this publication recently said the clubs finances were most likely to top this year's meeting as they had an influence in the viability of the institution.
Likely to be discussed is the new coaching team headed by Kelvin Kaindu, still away in Zambia. New technical team members Mark Mathe and legendary Bosso son Peter "Oxo" Nkomo who have taken up the posts of assistant coach and goalkeepers coach respectively, will be introduced. For the second season in a row, Highlanders lost the league title to Dynamos on the last day, although they bagged the cashrich Mbada Diamonds Cup.
They have a busy schedule this year. Besides chasing league honours, they will take part in the CG Msipa Charity Shield, Bob 90 Super Cup, NetOne Charity Shield, BancABC Sup8r Cup and defend the Mbada Diamonds Cup.