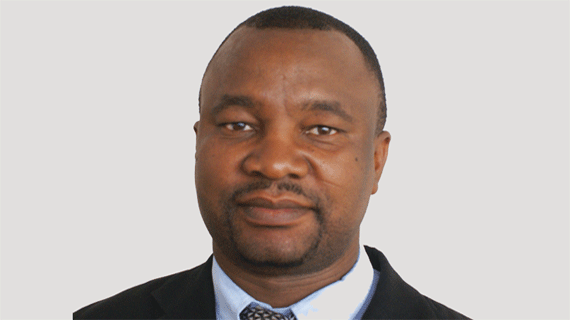 MANY people at times lose their vision because of complaining a lot.
Complaining is a detour to the road of success. Instead of focusing on goals and strategies people tend to focus on things they want to complain about and in the process waste a lot of precious time and energy.
Certainly, there is no room for legitimate complaining and it is not a winner's attitude.
Some one might think I am suggesting that you should have a lame duck attitude when confronted by situations you are not happy about.
Please don't get me wrong here, what I am simply saying is that, certain circumstances we find ourselves in are beyond our control and cannot be changed through complaining, but rather act wisely and invest your energy on things you have control of.
An example of people who complained a lot were the children of Israel from Egypt on their way to the promised land.
Though they had been taken out of captivity they still complained about how tasteless the manna was as compared to the meat they used eat in Egypt. They whined about Moses' leadership and yet forgot that it was the same Moses who led them through the Red Sea. They cried that it was too hot, too cold, windy, that they were weary and the journey was too long to the promised land, the list is endless.
I strongly believe that because of their complaints God made them to wander in the desert for 40 years without reaching Canaan. Complaining makes one lose patience and God was teaching them to be patient. Nevertheless, the children of Israel continued to complain, guess what was the final verdict — a few of them reached the land of Canaan.
Jim Rohn, in one of his articles, says: "Complaining can take over your life, destroy you and leave you without anything."
Nobody wants to promote a complainer. Nobody wants to have one around. Nobody wants to live with one. Complaining leaves you out of more opportunities than you can possibly imagine if you let it take over and grab you by the throat"
In network marketing circles and in business in general we find people complaining about the expensive or cheap company products. They whine and complain about their less supportive sponsors (a sponsor is a person who introduced you to the network marketing business) and they complain about how difficult it is to market their products and business opportunity. Basically, they blame everything for their failure in this industry except themselves.
You must focus on opportunities and not on challenges. You must focus on what you can and not on what you cannot do. That is a winner's mentality.
Stop complaining!
Until next time.
 Nqobile Tshuma is a network marketer as well as a published author of three network marketing books. You can call or WhatsApp on +263 782 028 397