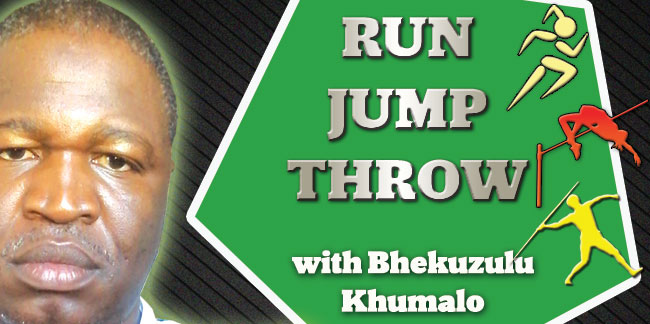 IN ZIMBABWE the National Association of Primary Heads (Naph) and the National Association of Secondary Heads (Nash) are the organs in charge of running sports.
These are autonomous bodies whose decisions are final and rarely challenged by anyone else.
Naph and Nash have done a great job in running sports, especially track and field, for many athletes have represented Zimbabwe or gone on scholarship, having been spotted through Naph and Nash sports structures.
These athletes include Ndabezinhle Mdlongwa, Luwis Banda, Themba Ncube, Thabani Gonye, Mandla Mgijima, Samukeliso Moyo, Juma Phiri, to mention but a few. They were all seen at schools competition.
They were lucky enough to have had professional coaches train them and develop their talent.
There are, however, critical shortfalls within the systems, and these have a heavy bearing on athletics development in the country.
The good thing is that, though at snail pace, some of these shortfalls are clearly being addressed.
Some of these are: Heads in charge for various sports at administration levels and sport directors at school level, do not necessarily have any sporting background or training.
They are selected by popular vote. But one cannot hire an unlicensed driver for a vehicle.
Criterion for appointing sports heads should be on sport merit.
The school sports calendar, is just three months with the best athletes competing in average of four events per year, ie inter-house, inter-schools, inter-clusters, inter-district and inter-provincials.
This does not provide enough competition and training time to develop an athlete.
The way to go would be to introduce school clubs and have the Naph and Nash synchronise their activities with those of the National Athletics Association of Zimbabwe structures.
This is now a trend worldwide "with over 650 affiliated schools north and south of the border, the Irish Schools' Athletics Association is a cross-community organisation and this ethos has helped create many valuable contacts and lasting friendships throughout the island of Ireland".
Each competition is followed by a Schools' International between England, Ireland, Scotland, and Wales. These Schools' Internationals have been a stepping stone to greatness for generations of Irish athletes from Ronnie Delaney to Paul Hession."
The international events are in line with Cosassa in Southern Africa.
The exclusion of some events in the school calendar, eg pole-vault, throws, especially on the Naph competition has been the major reason why there is only one Zimbabwean to ever qualify for either jumps or throws at the highest international events, in the name of Ngoni Makusha.
The long-time athlete development and the IAAF Kids athletics programme are a clear testimony that skills learning is best introduced at very tender ages and once one is over twelve years old it's bringing new skills too late.
Naph needs to see to it that all track and field events are included in their calendar for as early as seven or eight-year-old athletes.
The age good structures used are no longer compatible with modern trends of athlete development or even trends in the schools themselves. Naph uses age groups such as Under-11, Under-12, Under-13 and Under-14.
These days 13 and 14-year-olds are found at secondary schools and not primary schools, and sports age groups need be in such a way that an athlete can compete in one age group for at least two years.
There should be room to correct last year's errors. Nash uses Under-16, Under-18 and Under-20 as their age groups, but when one looks at the modern trends, children go to secondary school at 13 years meaning at 18 years they are in Upper Sixth. These anomalies then promote age cheating.
Just like our national sports structures, there are no records maintained at all levels, only at national level do we sometimes hear of comparisons with previous records.
Record keeping gives sports people targets to work towards, the world of track and field is about bettering one's best or beating standing records.
While these records have been compiled for over 100 years, there are varying standards for these records. Track and Field News has tracked records by any American high school students, in any competition until they enter college.
These records include marks made in open competition against higher level competitors, post-season meets and international competition up until August 31 following their high school graduation. We need to copy the correct things for those achieving good results.
It is, however, not all doom and gloom as both Naph and Nash structures in the country have been seen conducting coaching and officiating workshops for their teaching staff.
They need to go a step further and conduct sports management courses for schoolheads, as these are the policy makers.
I strongly urge both Naph and Nash to organise an all-heads of schools sports management workshop, use the National University of Science and Technology sport scientists and other critical resource persons to assist toward sports excellence in the Bulawayo.
Bulawayo, we have just seen the right road to the "promised land", let's not lose direction.
This is a city with so many sport experts in various sports. Let's join hands and heads for nurturing this sporting giant.