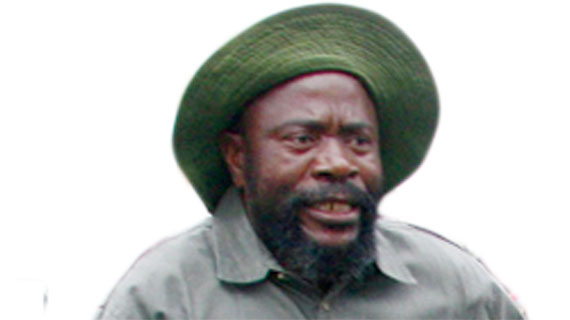 BUHERA South MP Joseph Chinotimba yesterday caused a storm during a post-budget seminar for MPs at a Harare hotel when he demanded that one of the presenters should acknowledge Zimbabwe was under sanctions.
SENIOR REPORTER
Chinotimba shocked MPs when he was asked to give an opening prayer as he started raising issues of wife-bashing.
He said domestic violence was a bad practice that would see dogs ending up laughing at human beings.
During the question-and-answer session after Labour and Economic Development Research Institute of Zimbabwe director Godfrey Kanyenze had finished his presentation on unpacking the 2014 national budget, Chinotimba challenged him to say sanctions were real.
He said this would force MDC-T MPs to acknowledge the existence of sanctions against Zimbabwe.
"I hope these presenters are not politicians and on sanctions, Kanyenze should openly tell all MPs that they are killing this country and if he is not a politician, he should offer an explanation on sanctions and how we can defeat them," Chinotimba charged.
To Chinotimba's dismay, Kanyenze maintained people should not blame everything on sanctions.
"When you look at negative things it is a matter of attitude and 99% of failures are because people are in the habit of making excuses," he said. "If you suffer from this disease, you will blame all your circumstances on sanctions.
"Success stories are of people who overcome odds and we should look at ways to revive the economy rather than wait until our adversaries release us."
An agitated Chinotimba asked the question for the second time after the tea break in a more aggressive manner. Fellow MPs started interjecting until Clerk of Parliament, Austin Zvoma, had to intervene.
"I think we need to refocus on the purpose of this meeting which is to help MPs to correctly interpret the technical perspectives of how the budget can be made to grow," Zvoma said.
"Let's not dwell on sanctions because we don't need experts to tell us whether or not there are sanctions.
"Let's deal with economic issues and not raise emotions from presenters because their job is to explain technical issues only."
Chinotimba then stormed out of the meeting and did not return for the afternoon session.