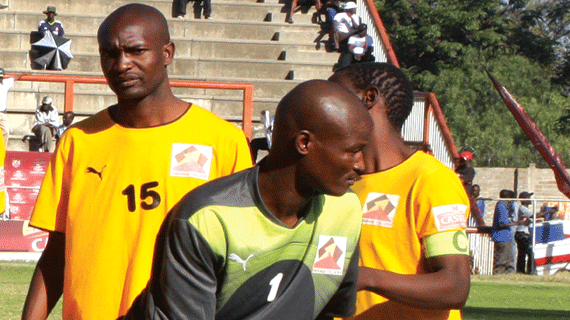 HWANGE Football Club will begin their pre-season training today. Team head coach Nation Dube has hinted that he is looking forward to retaining major players from last season who ensured the team's survival.
RONALD MOYO SPORTS REPORTER Dube said he was not yet sure whether he will need new faces to bolster the 2014 squad, but he is content with the arsenal that he had in last season's squad.
"We are starting our training tomorrow (today) and I am not very much aware of what is really taking place, but I have been hearing reports about our players linked with moves to other clubs. By the end of tomorrow (today) I will be in a better position to say who is leaving and who is joining us, but I am looking forward to bringing back all our players we had last season," he said.
Dube will be hoping to retain defender Eric Chipeta who is in South Africa with the Warriors for the African Nations Championships finals which kicked off on Saturday.
Chipeta has been linked with a move to Highlanders, while Rodwell Chinyengetere and Francesco Zekumbawira will be making returns from injury.
Veteran Gilbert Zulu, Isaac Masame, Gerald Ndlovu, Oscar Lungu, Andrew Chuma, Farai Vimisayi, Nkosana Siwela and Munyaradzi Mungadze are expected to be with the coal miners in their 2014 campaign.
Siwela broke his leg in the last match of the season against relegated side Motor Action at Colliery Stadium in November and he is still recovering from the injury.
Chipangano struggled last season and finished on position 10 with 41 points to escape relegation.