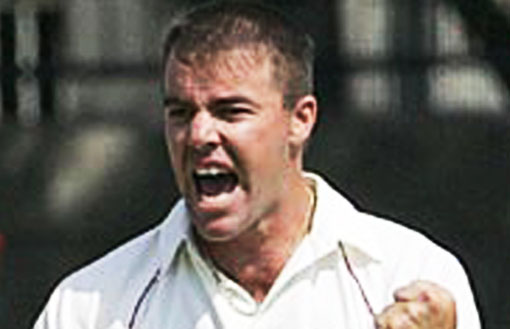 DUBAI — Many cricket fans will never forget the day, during the inaugural Twenty20 World Cup tournament in 2007, when underdogs Zimbabwe beat Australia.
The Africans, 139 for five, beat the boys from Down Under 138 for nine and sealed the short game's reputation for producing memorable surprises.
Brendan Taylor led Zimbabwe's response with an unbeaten 60 off 45 balls.
But if the minnows are to produce such results consistently against the bigger teams, they need to train up a strong team for the future.
The news that former Zimbabwe captain Heath Streak opened a youth academy in the country two weeks ago was therefore music to my ears.
Streak was the first Zimbabwean to reach 100 Test wickets and was also the country's bowling coach for three years.
In my book that makes him a highly competent mentor for future players.
When contacted for comment ahead of the opening two weeks ago, Streak said his vision was to produce future Zimbabwe Test players and professional players.
"My love for cricket and the desire to give back what I learnt throughout my playing career motivated me to open this academy," he said.
But Streak is not only out to work with his countrymen.
He said he hopes eventually to have a live-in-academy that players from Asia and the Middle East can attend with links to Indian Premier League franchises.
The 40-year-old is investing in the country's future at a time when many find it easier to follow the riches of coaching or playing abroad, in England, Australia and elsewhere.
Kyle Jarvis announced his early retirement in August 2013 so that he could move to England to play county cricket.
Last year, Zimbabwe's national team players went on strike over late payment of salaries and other money matters.
Private initiatives like this can only help to take the pressure off Zimbabwe Cricket, as they add to development programmes without costing the mother body.
The situation is far from ideal, but as Streak said: "If administered well, Zimbabwe potentially could regain its former glory. However, mismanagement of finances could see us risk losing Test status which would be devastating!"
The implications for global cricket would equally be too ghastly to contemplate. Much like the football World Cup, the Cricket World Cup and other international tournaments thrive on healthy competition among as many nations as possible.
Losing such a prominent cricket country would be a case of one step forward and two steps back for the game. — Gulf News