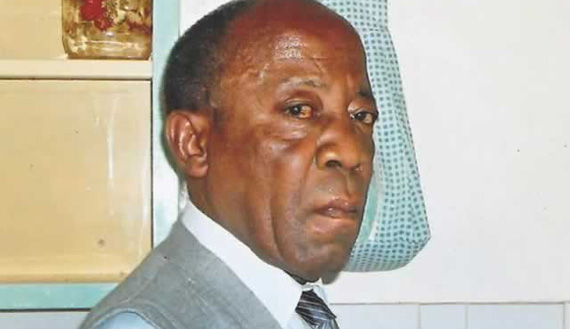 FORMER Zipra stalwart Retired Colonel Harold Mtandwa Chirenda was buried at the National Heroes' Acre in Harare yesterday with Acting President Joice Mujuru describing his death as a bad start to 2014.
Staff Reporter
"His demise comes against the background of a dark 2013 when we lost quite a number of comrades, including our Vice-President Cde John Landa Nkomo," she said at the burial attended by a few people.
"We all prayed for some respite, hoping 2014 would start well, start on a happy note.
"No, we were wrong. It has started on a tearful note and the nation is back in mourning.
"He was part of a pioneering group of veteran freedom fighters who took up arms to free you and me, to free all of us as Africans thrown into a life of bondage by a cruel colonial regime."
Zapu leader Dumiso Dabengwa and Zanu PF national chairman Simon Khaya Moyo did not attend the burial.
Dabengwa said he could not travel to Harare because he was at the burial of another Zapu cadre Ben Dlamini in Bulawayo.
"I had to attend another funeral today (yesterday) of Ben Dlamini who was also an active member," he said.
"We worked together for a very long time (with Chirenda) and I attended the funeral parade this side in Bulawayo.
"It's just that Dlamini's body arrived on Wednesday and the funeral was today, so I could not leave the funeral this side."
Chirenda was in the Zipra High Command together with the late General Lookout Masuku and Retired Brigadier General Ambrose Mutinhiri.
He was one of the first Zipra military trainers at Morogoro Camp, Tanzania, which opened in 1968.
Chirenda, whose pseudonym was Elliot Masengo, died on January 1 at United Bulawayo Hospitals after a long illness. He was 69.
Zapu and other opposition parties have in the past clashed with Zanu PF over the selection of national heroes.
Opposition leaders often stay away from the burials which President Robert Mugabe uses as a platform to attack them. Mugabe did not attend Chirenda's burial as he is holidaying in the Far East.