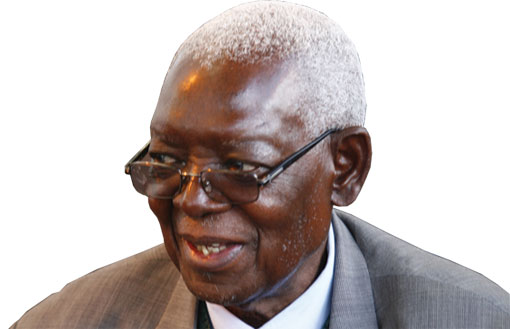 ZANU PF politburo member and former Midlands governor Cephas Msipa has disclosed his pain of witnessing ordinary Zimbabweans continuing to wallow in poverty yet the country is endowed with vast mineral resources.
STEPHEN CHADENGA OWN CORRESPONDENT
The veteran politician has urged the government to up the fight against increasing poverty and unemployment.
Msipa said he had joined the liberation struggle to fight for his countrymen and women to live decent lives, but the picture on the ground pointed otherwise.
Addressing a small-scale miners' meeting in Gweru on Tuesday, Msipa challenged the government officials to ensure that the country's resources were exploited for the benefit of ordinary citizens.
"We have vast mineral resources dotted around the country but you ask yourselves why we are so poor?" Msipa qurried.
The meeting attended by Mines and Mining Development deputy minister Fred Moyo was aimed at addressing concerns of small-scale miners.
"Moyo and you people (small-scale miners) should answer the question: Why are we this poor with the vast minerals we are blessed with?"
Msipa said during his tenure as ZimTrade chairperson, he had gone to the United States with his delegation and shown the Americans a map of Zimbabwe's mineral resources and they were surprised at the vast amount of resources the country had.
"An American asked me: 'Are some of these resources in neighbouring Mozambique?' I told him they are all in Zimbabwe and he asked me: 'But why are you so poor'?"
Zimbabwe has rich minerals, including gold, diamonds, platinum, nickel and chrome, among others. In 2012, government officials said Zimbabwe had discovered over 60 different minerals ready to be exploited by interested investors.