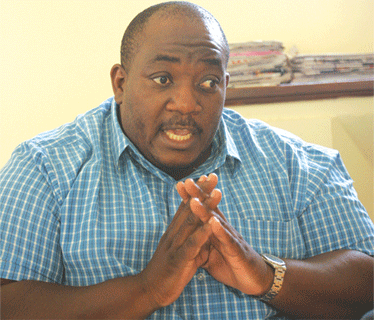 TEACHERS are mulling a crippling nationwide strike next week should the government fail to honour its pledge to increase salaries before schools open, it emerged yesterday.
EVERSON MUSHAVA STAFF REPORTER
Negotiations over salary increments between the government and representatives of civil servants are expected to start this week, after marathon talks last month failed to yield results.
Progressive Teachers' Union of Zimbabwe secretary–general Raymond Majongwe said the government should come up with a position on teachers' salaries before schools open.
"Schools must open when we know what we are working for. If the government fails to meet its promise by January 13, schools will close the day they are supposed to open," he said.
"We will gather from our membership where they want us to go. If they want us to go to President Robert Mugabe, we will go. If they want us to go to Finance minister Patrick Chinamasa, we will go, and if they want us to go into the street, we will go. We have endured the pain of promises for too long. We have become prisoners of hope. Let those promises be honoured," Majongwe added.
Mugabe and his Zanu PF party promised to review salaries for government workers before and soon after being voted into power on July 31.
Public Service minister Nicholas Goche reiterated the pledge by promising to award civil servants a token increment before  the end of 2013 before a comprehensive review of salaries this month.
The promise of giving a token increment was not met last year, with the cash-strapped government staggering payment of bonuses to its workers as revenue collection by Treasury continued to dwindle. Goche was not picking calls yesterday.
Zimbabwe Teachers' Association (Zimta) chief executive officer Sifiso Ndlovu said they would give dialogue a chance. Zimta is the largest union representing teachers.
"We will go into negotiation in good faith, but after our good faith is recklessly squandered by the other side, we react. We are not going into the meeting with a determined position. Our course of action is going to be informed by what will come out of the meetings we are going to hold with the government. We will consult out members. As of now, we cannot pre-empt our weapon of mass destruction to our enemy."