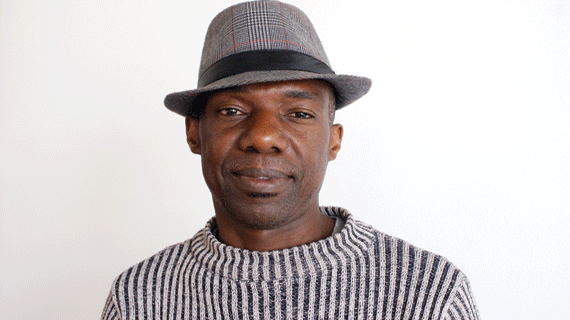 WE ushered in 2014 with relatives and a spectacular fireworks display in Harare.
It's the best one could have asked for.
It's also new beginnings and a new home for us too! The beginning of the year could have begun under much better circumstances, but hey, who are we to complain.
The Creator has us all in our sights and will smooth things over, if we give Him the chance.
As we gathered our stuff and burned old rubbish it made me think. There is so much garbage that we tend to keep for some odd reason.
Each time we go through it we believe there will be some use for it eventually. As a result, we remain stuck in a groove.
Meanwhile, the rubbish piles up until you have the courage to declare that into the bonfire it must go.
Like it or not, the coming of the new year presents the opportunity to look back and assess the year that was.
What is it that you achieved? How many of your resolutions did you keep? Was 2013 a wasted year? Mine was, well . . .
An evaluation or stock-take of the year is essential if you want to move forward in life. This is the time when you examine those habits and traits that have been hanging around like a bad smell and piling up like old rubbish.
One trait that has been a plague for me has been procrastination, that thief of time.
Have you been finding yourself putting off something that has to be done to later?
You keep on pushing it forward and eventually you discover that it was never done?
That's procrastination. This year I am determined to tackle this demon head-on. How?
Well, one of the things that drives us to put things off is that we look at the size of the task and think it requires special skill, effort and a particular time to do it.
Well, that set of conditions will never present themselves in the way that we imagine them. Its either one or the other or the next.
The solution, I am told, is to break that seemingly huge task into smaller bite-sized chunks that you can easily do.
If you put your mind to it and are disciplined enough to go through these, you will find yourself having completed whatever you set out or was assigned to do with little fuss.
This year I plan to write and complete my book. It will happen and the good thing is that I have broken it down into small paragraph-sized bits. You might be wondering what the book is about. Not to worry you are not in it that's for sure. The project is based on my experiences in life. Now that is enough to set some tongues wagging.
If you did not know, I will be turning 50 in June.
So it figures that I should share what life has thrown at me all these years. The other reason is that I feel I have come to a fork in the road.
This is where I feel obliged to choose a new path that will take me to the promised land.
Have you ever come to a point where you feel that there is so much that you should have done and have not really got there?
I know the feeling and it lingers in some of us especially those who fail to recognise the contribution they have made to society.
Some of us feel we have gained the world, but lost our soul as iconic Bob Marley warned in Zion Train. Fame and fortune always has its victims. Look at the shambles some celebrity lifestyles have become. But again not all of us are bound to be rich and famous.
I believe that when you take stock, save time to look at your achievements as well. These are bound to motivate you to do greater things.
It counts to be positive in life. Dwelling on the negative does drain your battery. They say that if you fall into a river, always check your pockets for fish!
So the other trait that I want to deal with in the new year is to avoid negativity. I declare that I will be less cynical about life in general and things in particular. I know that politicians do drive me up the wall sometimes. But there is so little of life left to be wound up by the antics of people who deliberately choose to be nasty.
So the best is to let them be or perhaps help them be nicer people. I know that this will be a tall order but that is the essence of my calling. This also goes for faceless corporate entities that treat people like toilet paper.
So besides the book, and a compilation of the best of my articles since birth, I intend starting a PR column; PR as in public relations. I will name, shame and create fame for those that deserve it and for myself of course.
As for you, look on the bright side! Do something differently, learn a new skill, travel and meet new people. Be determined to make an impact in someone's life and make yourself useful. Spoil yourself in the process. If that does not make 2014 a fulfilling year for you, then you are better dead.
Happy New Year!
 Twitter: @lenoxmhlanga