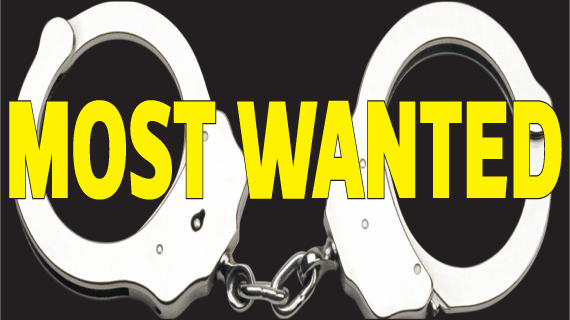 SEVENTY-four suspected criminals on the police's most wanted list for allegedly committing crimes in and around Bulawayo were arrested over the festive season.
MTHANDAZO NYONI OWN CORRESPONDENT
Two months ago Southern Eye published names of the 100 most wanted criminals for various serious crimes, top among them murder, rape, robbery, house-breaking and theft, who were said to be on the run.
Bulawayo provincial police spokesperson Inspector Mandlenkosi Moyo said the suspected criminals were nabbed for committing crimes such as murder, plain robbery, unlawful entry, assault, rape, theft, domestic violence and malicious damage to property.
He said some of these criminals were released on bail and never returned to appear in court and were believed to the ones who were continuing to perpetrate crimes across the country.
"As from November 29 last year to January 3 2014, the police have arrested 74 most wanted criminals that are on the police list for committing various crimes in and around Bulawayo," Moyo said.
Moyo said police will never rest until all criminals have been brought to book.
"They are not as much as we want as the list is still long. We will never be satisfied until all criminals have been brought to book," he said.
"We appeal to members of the public to assist police to bring to book all those who are still on the run.
"They can do so by supplying police with information that will lead to the arrest of the wanted criminals."
Moyo said members of the public could supply information through suggestion boxes, calling the police hotline or reporting to the nearest police station.
Among the suspected criminals who were arrested by the police is Gift Mutenga (36) of Njube suburb who had been on the run for 14 years after allegedly murdering Nkosilathi Ndlovu in December 1999 following a misunderstanding.
Mutenga had been living in South Africa and was arrested on December 17 when he returned home for the festive season. Below are some of the suspected criminals in the police most wanted list: Murder: Obert Scissor Chiripamberi (3202 Magwegwe North), Kelvin Ndlovu and Innocent Tshuma (Cowdray Park), Absalom Dube (57828 New Lobengula), Prince Ndebele (C5067 Old Pumula), Mfuzo Moyo (1414 Emakhandeni), Bhekizizwe Moyo (4046/6 Magwegwe North), Previous Phiri (3204 Magwegwe North), Fortune Moyo (4047/1 Magwegwe North), Michael Katyauripo (4044/4 Magwegwe North), Zvayi Matanga (4046/4 Magwegwe North), Obert Chipamberi (3202 Magwegwe North), Witness Dube (4047/1 Magwegwe North), Onwell Nyahwai (3200 Magwegwe North), Gift Sithole (3202 Magwegwe North), Bryce Ndlovu (3113 Magwegwe North), Cent Tshuma, Joseph Sibanda and Christopher Nyathi.
Rape: Shepherd Hlabangani (12085 Nkulumane), Dumiso Sibanda (57562 New Lobengula), Oliver Kapinyo (1750 Emganwini), Delani Masuku (Tubo Fiber Glass, Bulawayo), Jeremiah Ndebele (6168 Emganwini), Richard Sibanda and Fanis Ndlovu (4874 Emganwini), Ocean Mathe (14894 Nkulumane), Prince Mathe (14894 Nkulumane), Khumbulani Dube (Plot 7SDMand A Upper Rangemore), Nyirenda Zondi (1 Nerine Rd Trinance S/Town), Arinest Kakole 2163 Cowdray Park), Timothy Mombe (4189 Chinotimba, Victoria Falls), Evance Maphosa (1071 Old Luveve), Ashwell Mlotshwa (2888 Emakhandeni), Arnold Ncube (4029 Cowdray Park), Lindani Ncube (6591 Gwabalanda), Herod Mpofu (59667/1 Iminyela Flats Mpophoma), Benson Gumede (7135/39 Pumula North), Norbert Nyamayami (14027 Pumula South) and David Muzondiwa (13603 Pumula South).
Fraud: Kelvin Dube (1861 Emganwini), Kitumetsi Gwate (7188 Nkulumane), Michael Mhokore (25 Nappier Avenue), Lenin Dube (2521 Nkulumane), Kudzai Gumbo (9368 Nkulumane), Obert Hlabangana (Plot 9 Josephine Rd Rangemore), Jephias Magame (4124 Emganwini), Niton Dube (12976 Nkulumane), Khabelo Ngwenya (1945 Emganwini), Joel Nkosana Nyathi (12846 Nkulumane), Prosper Sibanda (14688 Nkulumane), Zibusiso Nyathi (3876 Nkulumane), Concilia Moyo (2577 Cowdray Park), Victor Donga (71756 Lobengula West), Ntini Hlongwane (303 New Lobengula), Sikhumbuzo Nyoni (2142 Cowdray Park) and Thala Ndara (3263 New Lobengula). Armed robbery: Brian Nyathi and Buju of 2832 Cowdray Park.