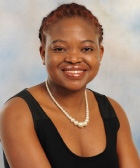 ALTHOUGH it's still early days we can safely say we are into 2014. For most of us, our entry was done with aplomb accompanied by explosive fireworks which sent some of our canine friends rushing for cover.
Such is the joie de vivre that comes with greeting a new year.
There is unbridled optimism with getting a brand new start. We assume that this year is going to be better than the last.
In the incoming year we hope we won't make the mistakes of the yesteryear and that we are going to be better people.
What ever we do this year is going to be bigger and better. And so armed with these convictions we come up with a bucket list of New Year resolutions.
I have resolved to do away with making profound resolutions for the simple reason that I fail to keep them.
So instead I'm going to share with you some resolutions that are often made at the beginning of the year but are broken before the year ends!
Giving up alcohol (or any other poison of your choice):
This is undoubtedly the most popular New Year's resolutions which is normally uttered under the deluge of a hammering hangover on the first or second of January depending on how severe alcohol consumption was.
Year after year we hear repeated assertions of: "I will never ever drink again. This year I'm quitting the bottle."
Having entered the New Year on a sober note I truly understand the virtues of having full control of your faculties when the New Year arrives.
There is bliss that comes with not feeling like a heavy metal band having a live concert inside your head, or drowning in a sea of nausea. Hangovers are agony at its best, so I understand the origins of this resolution.
However, it probably remains the feeblest resolution as it invariably lasts till the hangover has subsided. Once the vomit, sweat and tears are all, but a distant and hazy memory, most will start drinking themselves into a stupor and a painful morning after!
Weight loss: This is undeniably another popular New Year resolution.
One I have personally struggled with! There is something about the festive season which gives us a licence to binge. There is always an endless round of parties and weddings with an endless supply of food served from foot long buffet tables.
Coupled with those Christmas puddings, mince pies and rich desserts which often linger on our lips and only to land on our hips and nether regions.
Not to mention those hidden calories that lurk in those sprightly coloured cocktails, wine spritzes and frothy beers! It's no wonder when the New Year arrives a lot of us enter it with excess baggage.
This drives us into a chorus of "hit the road fat and don't you come back no more!"
This is probably the most profitable period for gyms as subscriptions rise; so do the number of morning joggers.
Imagine if there was a toll on road runners? However, by the time March comes the momentum is gone and when Easter peeps round the singing starts all over again on Easter eggs and hot-cross buns!
Spending less and saving more: This resolution has greater meaning when one is faced with the proverbial January disease.
The 31 days of January appear to be the longest especially when one is faced with mounting debt, unpaid bills and "back-to-school" reminders.
Suddenly there is wisdom in having a savings account. The lavish expenditure over the festive season is sorely regretted when one doesn't have enough pennies to put a decent meal together, or when the fridge is whistling with emptiness. The forced frugality that normally comes with January inspires financial astuteness.
However, when payday rolls by all the noble lessons of saving and living within one's means are thrown out of the window. Excessive splurging becomes the order of the day especially with Valentine's Day looming around the corner.
So whatever resolutions you have set for yourself I truly wish you the best in keeping them! Wishing you prosperity and happiness in 2014!
 Sukoluhle Nyathi is the author of the novel The Polygamist. You can follow her on Twitter @SueNyathi