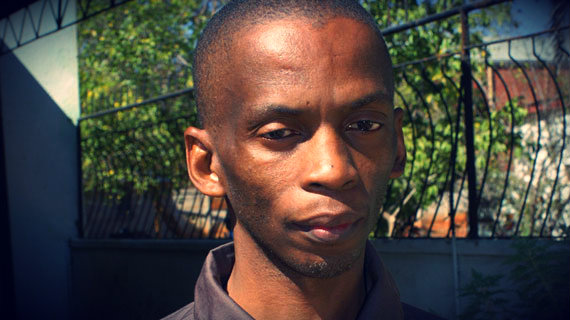 IT'S that time of the year when we remember friends and relatives while celebrating the birth of the Lord Jesus Christ.
Gone are the days when each household would have a goat tied to a guava (or gwava tree as we called it) with mischievous small boys throwing various missiles at the poor animal.
Gone are the days when a whole month before Christmas an entire family would go to Edgars, Sales House or yes, Parekhs, to buy Christmas clothes, presents and other goodies.
Those days it was not just about buying Christmas clothes, but also clothes for New Year.
Pantries and cupboards would be well stocked with all manner of goodies such as Assorted Biscuits, Casino Chocolates, crates of Tarino, raspberry, Cinzano, rice, samp and other delicacies which often only visited many during Christmas.
Christmas was the day every child would be waiting for to unleash their latest release and by Christmas Eve anxious children would be trying their Christmas clothes much to the chagrin of indignant parents.
Come Christmas Day tiny boys in three-piece suits complete with bow ties and pretty girls with Scotch skirts and pretty blouses with ribbons would be seen doing their version of the cat walk on the dusty streets of Enkomponi-KoBulawayo.
Zimbabwe Broadcasting Corporation, before it became what it has become, would be flowing with Christmas adverts from Bata, Sales House and Edgars.
Favourites such as Christmas Season and Christmas Tree would be belted out on our then truly favourite and only television station.
I fear carols such as Oh Christmas Tree are now irrelevant because of rampant deforestation accentuated by lawlessness in the country sides and former commercial farms.
The sweet mood was before the dark days of Chimurenga propaganda dampened the festive mood with constant reminders of how people who are still alive "died for us".
Trips to rural areas were a must then and we would not go empty-handed.
There would be boxes of biscuits, chicken, tins of condescend milk and powdered milk which small boys and girls would routinely raid from their mother's kitchens.
Transporting a whole family was not an issue in those days of Zimbabwe Omnibus Company, Matambanadzo and Pelandaba bus services.
Cars were not a luxury and almost every teacher owned a sparkling Peugeot 404, or Pijot as we called it, VW Beetle (Ufudu).
I remember one time as a scrawny seven-year-old travelling as a whole family of eight to 10 including our beloved dogs Jock and Husky, to our beloved adopted rural home Plumtree.
I still can't fathom how we fitted into my father's white 404, but we did and back then the roadblocks were fewer so were the spot fines and various handling fees charged by diligent, or is it broke, police officers.
As adventurous children, we would move from household to household feasting on various goodies which each family offered.
This was the only time there was an amnesty for eating from your neighbour's house as usually eating from your neighbour's house constituted a heinous and treasonous act which could result in a severe belting.
Red, green and orange Tarino bottles and crates of Coca-Cola drinks were a must while for those given to stronger beverages there was never a shortage of the not so wise waters.
The festive mood epitomised by Christmas carols and lights would emblazon the City of Bulawayo while Santa Claus or Father Christmas as we called him, graced every shop.
Yes, a white Father Christmas. However, now with the policy of indigenisation we have bountiful black Santa Clauses.
What an awful site I must say. I must say I am all for Africa and Pan fricanism, but a black Santa my foot!
Anyway I digress. Whatever happened to Christmas?
Whatever happened to the popping of champagne, the early Christmas parties, Christmas clothes, the goats, chickens and other fowls not to mention the stacks of groceries?
Christmas has been stolen dear brothers and sisters.
Christmas has been stolen by those who have caused the closure of factories and productive farms.
It has cruelly been taken away from us by those who have stolen our future through corruption, greed, ineptitude and misgovernance.
Those who in the past have stolen elections have now stolen Christmas from us. We want Christmas back.
We cannot have it back until the factories are operating again, until our economy is working again, until there is a stable political environment where alternative views and political parties are tolerated.
We want our Christmas back.
Mayibuye!
 Dumisani Nkomo is an activist and opinion leader