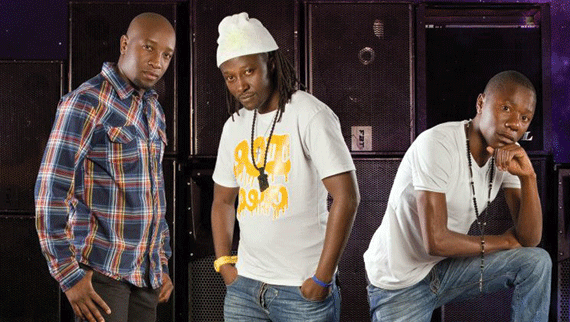 RISING Zimbabwean reggae outfit Judgment Yard will invade Bulawayo this Friday.
SINDISO DUBE OWN CORRESPONDENT The group will perform at Horizon Bar and Grill at an event dubbed "Shutdown Jungle" night organised by 3D Events Management.
Mduduzi Mdlongwa of 3D Events told Southern Eye Lifestyle yesterday in an interview: "The popular group will perform this Friday and the show will start at 2pm till the early hours of the next morning.
"This will be their last show this year in Bulawayo and a lot is expected since they would be bringing in the whole Judgment Yard family,"
Mdlongwa urged all to come and have fun on the day.
"Every party lover should come and enjoy in a comfortable and relaxed environment as this festive season is all about relaxing and having fun.
"The show will give fans a chance to get a good taste of the music from the group as they have proven through their previous shows that they are exceptional when it comes to reggae and dancehall," he added.
Judgment Yard last had a dance with Bulawayo when they performed at the "Welcome to Summer Pool Party" that featured Big Brother Africa 2013 housemates Pokello Nare and her Ghanaian boyfriend Elikem in September.
The Harare-based group was formed in 2009 and consists of disc jockeys I-Randu, DJ Flevah, MC Etherton B, DJ 2Bad and Asha B.
They are known for setting night clubs and shows on fire with their splendid mix of the latest and old reggae and dancehall sounds.