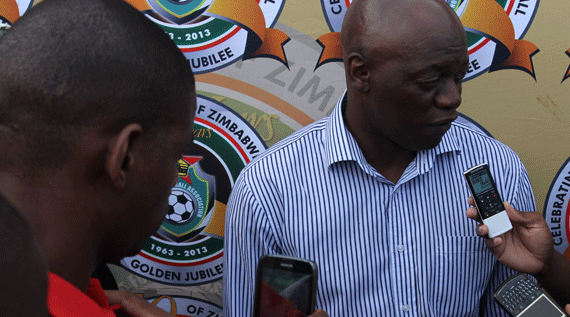 ZIMBABWE national team coach Ian Gorowa says he is disappointed by the support they received in Bulawayo, three years after the Warriors stopped playing international matches at Barbourfields Stadium. Approximately less than 5 000 people turned out to watch yesterday's match against Mozambique.
THANDIWE MOYO OWN CORRESPONDENT
In a post-match interview after beating visiting Mozambique Mambas 2-1 Gorowa said: "I expected more people at the venue after what we sacrificed to bring the team here. We thought a high number of people would watch the match," he said.
"We came here and we did what we were expected to do. Although I am not happy with the crowd that turned up, we are happy with the result," he said.
Early this month Zifa chief executive officer Jonathan Mashingaidze said the national team coach preferred to play his matches at Barbourfields Stadium. Zifa granted him permission as the football body to do so.
He said the astro turf at Rufaro Stadium had outlived its lifespan and would probably used the ground if it was refurbished.
Rufaro was refurbished in 2009 in preparation for the World Cup in South Africa.
"Most teams use grass turfs and Barbourfields Stadium has a good ground. Rufaro Stadium has outlived its time and we will go back if Zifa refurbishes the ground. At the moment we will continue using this ground until we are told otherwise," he said.
The senior national team last played an international match in Bulawayo in 2009 when the Warriors took part in the Cosafa Senior Men's Challenge Cup. Last year the Young Warriors played host to Botswana at Barbourfields Stadium.
Meanwhile, players from both teams paid tribute to the late international icon Nelson Rolihlahla Mandela who passed away last Thursday.
A minute of silence was observed before the start of the match and players from both countries wore black armbands as a sign of mourning the former South African president.