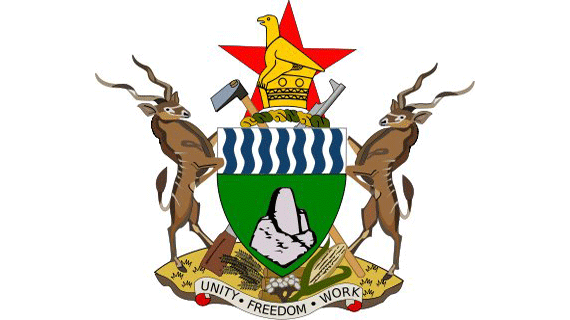 ZIM ASSET
7,4,2 QUICK Wins to be implemented within the value addition and beneficiation cluster include the following: i The full operationalisation of the Chisumbanje Ethanol Project; ii Operationalising the New ZimSteel project; iii Establishing diamond cutting and polishing centres; iv Establishing agro-processing projects (apiculture, processing and canning of fruits and vegetables, oil expression, leather and leather products); v Strengthening SMEs and co-operatives to be viable as tools for poverty eradication; vi Intensifying of the implementation of bio-fuels.
7,5 Fiscal reform measures sub-cluster
7,5,1 The attainment of targets set out in Zim Asset is underpinned by putting in place robust fiscal reform measures that enable Treasury to mobilise resources to finance the different priorities identified by the Clusters. This will be done through the following,among other measures: i Restoring fiscal sustainability and strengthening fiscal management; ii Increasing financial sector stability; iii Tax and non-tax revenue; iv Leveraging land and mineral resources; v Sovereign wealth fund; vi Public private partnerships; vii Special economic zones and viii Issuance of bonds both on the local and International markets.
7,6 Public administration, governance and performance management sub-cluster
7,6,1 In order to ensure success in the implementation of this plan, the government will be re-invented to improve general administration, governance as well as performance management. Consequently, key government agencies whose mandates, among others, are to provide an oversight role in co-ordinating, monitoring and evaluating policies and programmes, so that they are in harmony with the country's national vision and priorities, will be expected to lead the formulation and implementation of economic blue prints.
7,6,2 This sub-cluster also deals with ensuring that governance systems are people friendly, by providing high quality services to the citizens in an efficient and effective manner. To this end, all public sector agencies in this category are expected to deal with issues of corruption, modernisation of public sector agencies and performance management among others. More importantly, the overall mandate of the public administration, governance and performance management sub-cluster is to create a conducive environment and build capacity to formulate, implement, monitor and evaluate the Zim Asset Plan.
7,6,3 The operations of the sub-cluster will be guided by the results based management system and will focus on: i Policy formulation, advocacy and coordination ii Budgeting and resourcing iii Implementation, monitoring and evaluation iv Public sector modernisation and civil service reform v Combating corruption and fostering good governance. vi Building capacities for public sector institution.
7,6,4 Quick wins to be implemented within the public administration, governance and performance management sub-cluster include the following: i Launching and publicising the Zim Asset Plan October 2013- December 2018 to the citizenry; ii Revamping the operations of State procurement board with immediate effect; iii Publishing and implementing client service charters throughout the government; iv Launching and publicising clients service charters; v Introducing Performance contracts to senior officials in the public sector; vi Intensifying institutionalization of RBM in the public sector; vii Capacitating the anti-corruption agencies to effectively discharge their mandates; viii Reorienting public sector employees in order to enhance performance; ix Improving the working conditions of civil servants; x Capacitating the core departments in the Office of the President and Cabinet to effectively discharge their mandates; xi Urgently putting in place mechanisms for strong interface in public administration between the government and the citizens; and xii Establishing the national productivity centre.