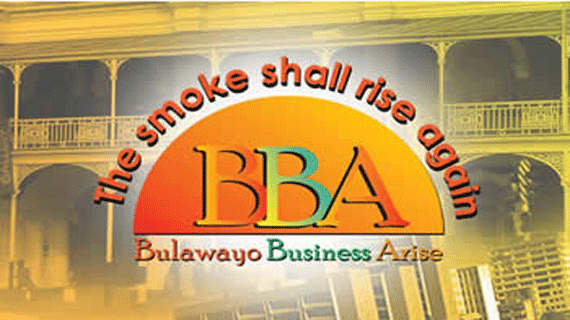 CAPTAINS of industry in Bulawayo have called on the government to consider administering the much-hyped concept of declaring the city a special economic zone under a single board housing all institutions certified investments and establishment of business. OWN CORRESPONDENT
Speaking at an economic summit organised by a local lobby business lobby group Bulawayo Business Arise (BBA), Ernst and Young business and tax advisory manager Peter Mugodi said the government should consider coming up with a one-stop shop office combining all licensing institutions in Bulawayo if the city was to benefit from being declared as specialised economic zone.
"If this specialised economic zone is to benefit Bulawayo, it should be administrated under a single board," Mugodi said.
"As the business community we must lobby the government that all licensing offices are brought under one roof for easy facilitation," he added.
Mugodi said the licensing process in setting up a business in the country was bureaucratic and time-consuming adding that it should be modified to attract the much-needed investment especially in Bulawayo.
Critics say declaring Bulawayo a special economic zone is long overdue as the government had been mulling implementing the project for years.
The government is expected to declare Bulawayo a special economic zone during the first quarter of 2014 after the finalisation of amendments to the Investment Act also anticipated in the same period.
The Act has no provision to allow the declaration of economic zones.
Special economic zones are designated areas in a country that possess special economic status enjoying tax incentives and exemption from duty on importation of raw materials among other things, to create an investor-friendly environment.
They have been implemented successfully in China, Jamaica, and Zambia with South Africa also recently passing a Bill to allowing economic zones.
The same model is also expected to salvage Bulawayo's economic down turn.
The city is facing an acute water shortage and erratic power supplies which have seen close to 100 companies closing and declaring it an economic zone is expected to attract investmentBulawayo is currently in dire need of.
The declaration has for long been stalled by the slow progress in the amendment of the Investment Act.
Last year the government added an Amendment Bill to the Investment Act which, besides creating economic zones, calls for the exemption of foreign investors participating in infrastructure development from complying with the country's indigenisation and empowerment laws.
According to the Zimbabwe Investment Authority (ZIA) Amendment Bill, any investment in key areas such as energy and road networks that would have been approved by the authority would not be subjected to the equity law.
Amendments to the Investment Act are also aimed at increased investments in Zimbabwe by both domestic and foreign investors, to reduce administrative barriers that inhibit investments, to transform the authority by making it a one-stop shop for investors and to ensure that all foreign investments are registered and approved by ZIA.