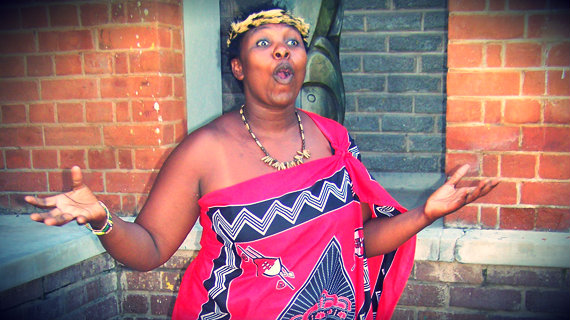 AS PART of commemorating 16 Days Against Gender-Based Violence women in theatre (WIT) will showcase a play entitled Song of a Woman tomorrow at the National Art Gallery in Bulawayo. OWN CORRESPONDENT
The play will be showcased at 5:30pm.
Nonhlalo Dube, the co-ordinator of WIT told Southern Eye Lifestyle yesterday in an interview: "The play is about a young woman, Fanta, who is caught in between cultural and modern values of marriage.
"Her mother-in-law accuses her of barrenness and wants grandchildren and her aunt on the other hand is concerned with material things that come from her marriage.
"The story gives hope to the marriage institution when Julius, Fanta's husband, stands by her side and promises to love her forever with or without children."
Dube said some of these domestic violence incidents were initiated by family members.
"They can cause tension between couples, so this play encourages men to stand by their partners when such things happen and learn to solve their problems without being violent.
"We hope the play and the 16 days will teach people not to engage in violence either mentally, physically or sexually," she said.
The play features Nomvuyiso Mpofu, Sithandazile Dube, Xenia Dhlomo, Seagirl Dube, Kenneth Chikweza and Thulani Mbambo. WIT is a partnership programme between Amakhosi Academy and Nhimbe Trust.
It's a programme run by women for women in a bid to promote visibility and increase opportunities for women in theatre circles.