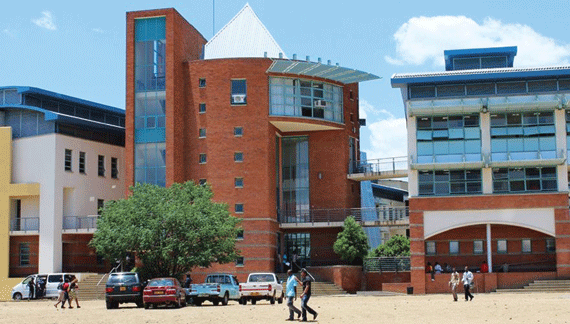 THE NATIONAL University of Science and Technology (Nust) has been ordered to pay its lecturers outstanding salaries amounting to $800 000. RICHARD MUPONDE SENIOR COURT REPORTER
The outstanding salaries are for the 2012 and 2013 extra lessons conducted by the lecturers.
Nust and the lecturers reportedly entered into a verbal agreement in 2009 stipulating that the tutors would be paid $1 700 for each extra course taught.
However, Nust failed to honour its obligation resulting in the National University of Science and Technology Educators' Association (Nusteda) taking the matter to court.
The matter was referred to an arbitrator, Washington Chitima, who made his ruling on November 26.
"In the final analysis, having considered all the above, and that the claim by the applicant has been lawfully due since 2012, my determination is as follows: Respondent (Nust) is ordered to pay applicant's members the salaries due to them for extra courses in the 2012-2013 academic year within 30 days of this award. I so award Nusteda."
Nusteda, represented by Kossam Ncube and Partners, told the court that the university could not hide behind the government because the arrangement was between the institution and its workers.
"We, therefore, sought an order for declaration to the effect that Nust is obliged to pay its workers for extra courses taken up in the year of 2012 to 2013. In addition to that, we are seeking an order compelling Nust to pay for extra lessons within 14 days," Ncube said.
He further argued that the university's claims of financial incapacity when it comes to the payment of salaries, while it pays other service providers like Zesa, Bulawayo City Council and TelOne, did not hold water.
"The fact that Nust may have no financial capacity to pay its workers does not bar the order being granted as applicants are entitled to salaries they worked for. In passing the buck to the government, Nust is simply trying to hide behind the finger in a bid to avoid its obligation," he said.
Jonathan Ncube of Calderwood and Bryce — who represented Nust — argued that payment of salaries was the responsibility of the government and as such the government had not forwarded any money to the institution for payment of wages for the extra courses taken up by lecturers.