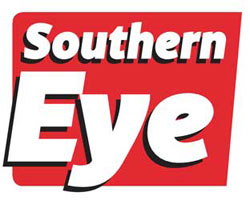 THE POLICE, Environmental Management Agency (EMA) and other stakeholders have joined hands in sensitising Matabeleland South communities to keep the environment they live in clean.
PERPETUAL PHIRI OWN CORRESPONDENT
During a provincial anti-littering stakeholders' meeting held in Gwanda on Tuesday, the police, EMA and other stakeholders expressed concern over an increase in littering in the town and resolved to conduct awareness campaigns starting from the provincial capital and spreading to other districts urging people to keep the environment clean.
Matabeleland South provincial environment manager Sithembisiwe Ndlovu said Gwanda town referred to as a dirty town hence the need to take action and create awareness.
"We should start from the root of the problem as we all know that litter has now become a serious problem in the town. Environment stewardship should not involve EMA and police only, but everyone because every Zimbabwean has a right to clean air," Ndlovu said.
They also agreed to conduct one-week awareness campaign activities such as talkshows in Gwanda town and other districts in the province to educate residents on the importance of disposing of litter at designated points.
"As from Thursday (tomorrow) up to next week Thursday, we are going to conduct awareness campaigns and sensitise our communities before we start prosecuting offenders," Ndlovu said.
The police officer responsible for crime and operations in Matabeleland South Assistant Commissioner Happymore Sigauke said cops will inform taxi drivers to ensure they have litter bins in their vehicles just as they should have fire extinguishers.
"Soon after the awareness campaigns, we will enforce laws so that all those found littering the environment will be prosecuted because one way or the other, a culprit must be prosecuted and it is not about the fine or punishment, but we want offenders to appreciate the crime they have committed," Sigauke said.