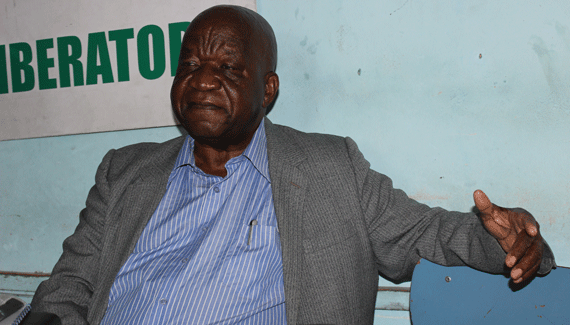 ZANU PF Bulawayo province will include calls for the revival of industry in the city as part of its resolutions to be presented at the party's annual conference set for Chinhoyi next week.
NDUDUZO TSHUMA STAFF REPORTER
Speaking to Southern Eye in an interview on Monday, Zanu PF Bulawayo provincial chairperson Callistus Ndlovu said: "We are going to draw up a list of resolutions which have to do with Bulawayo within the framework of Zim Asset.
"We will look at the issue of food security as people have a hard time providing for their families. We will look at infrastructure within the city, which includes buildings and lighting, among other things.
"There has been sentiment that industry was shutting down in Bulawayo alone, but that is happening countrywide because of a general decline in the economy."
Ndlovu said their stance was on the beneficiation of raw materials before they are exported.
"Our raw materials should be beneficiated and exported in semi-raw form. Those who buy our products should come into partnerships with local companies to benefit from the exports," he said.
According to statistics from the Industry and Commerce ministry, industries in Bulawayo need an estimated $73 million to fully recover, but have been battling to attract investment.
The disbursement of the Distressed Industries and Marginalised Areas Fund continues at a slow pace with only $19 million having been distributed up to June this year from the initial allocation of $40 million.
Meanwhile, Ndlovu said he had eliminated corrupt practices by some party members who were demanding protection fees from white-owned companies in the city.
"I have literally eliminated it. We have called the people allegedly involved and gone through the motions of correcting the situation. They thought that their membership of Zanu PF was to go and commit economic piracy against helpless business people. Some of them were rogue elements yet some did not even belong to the party," Ndlovu said.
Related Topics