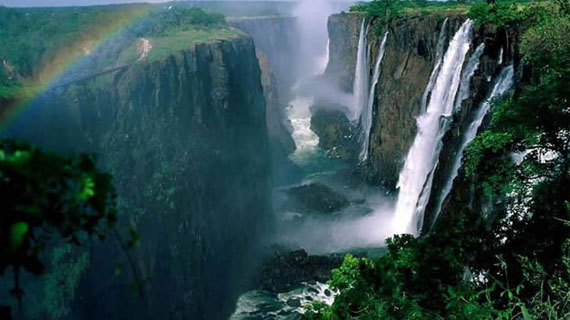 TOURISM players have decried the influx of what they called half-baked graduates into the tourism and hospitality industry saying this compromises service delivery and is costly as they had to retrain them on the job.
RICHARD MUPONDE SENIOR REPORTER
The Hospitality Association of Zimbabwe (HAZ) Victoria Falls chapter leader and Victoria Falls Safari Lodge general manager Jonathan Hudson said tourism and hospitality students being churned out lacked requisite skills demanded by the industry.
Speaking at the just-ended HAZ conference in the resort town, Hudson said on-the-job training severely affected service delivery their clientele should be offered.
"I just want to ask representatives of hospitality schools here, whether students being churned out of these schools were being properly equipped for the industry. Many times we get students who have little knowledge of what was expected of them," Hudson said.
"As employers, we then have to go back to the drawing board. The situation is affecting services which we must offer to our clients."
Another tourism player complained that the schools were preoccupied with churning out quantity at the expense of quality which was highly compromised.
"Previously we would have 60 to 100 students graduating, but today they are in their thousands. Is it a matter of quantity or quality?" the delegate quipped.
The director of the School of Hospitality and Tourism Innocent Nezungai said the industry should also shoulder the blame for the quality of graduates they churned out as it was not equipping students on attachment, but instead treated them as cheap labour.
"Students who are churned out differ. The problem is that industry does not give them proper grounding when they go for attachment to get the requisite skills.
"When they go on attachment, they are taken as cheap labour," Nezungai said.
"During examinations we have external assessment by players in the hospitality industry and thereafter they are released to the industry. It's the work of industry to equip the students.
"Yes, you may have come across some bad eggs, but the training involves both industry and institutions," he said.