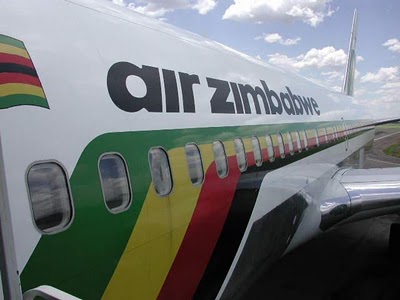 THE once-troubled national airliner, Air Zimbabwe (AirZim)'s star continues to shine after it was given a thumbs-up for promoting the growth of tourism in the country's tourist destinations, especially Victoria Falls.
RICHARD MUPONDE Senior Reporter
AirZim was once dogged by financial troubles which saw it grounding all its aeroplanes over debts of at least $140 million.
At one time creditors seized a plane at Gatwick Airport in London because AirZim had failed to pay $1,5 million owed to an American spare parts company. Hundreds were stranded for over a week at the airport.
The then Transport minister Nicholas Goche ordered that all its regional and international flights be suspended, fearing seizure of the remaining aircraft by creditors.
However, the troubles seem to have eased as the airliner resumed domestic and regional flights which have seen an influx of tourists in tourist areas with the resort town of Victoria Falls enjoying the most.
Hospitality Association of Zimbabwe former president Tich Hwingiri said AirZim played a major role in bringing tourists in the country during the United Nations World Tourism Organisation (UNWTO) general assembly, a move he said has seen the influx of tourists in the country.
"We must comment Airzim for a job well done. It played a big role in the movement of tourists in the just-ended UNWTO and it continues to do that," Hwingiri said.
"We want to commend them for the part they are playing in the growth of tourism in the country"
In an interview in Victoria Falls on Friday, the airline's spokesperson Shingi Taruvinga said 2013 has been a good year for them.
"The success that we have had, we accredit to the tourism players. Indeed the resumption of domestic flights has seen the resuscitation of the tourism industry," Taruvinga said.
"We are a catalyst of the growth of the economy through tourism.
"If we don't bring people into areas like Victoria Falls, there is no tourism. We do hope that we continue to receive the support so that we open more routes and bring more tourists."
The airline has indicated that it will launch flights to London and China in the near future.