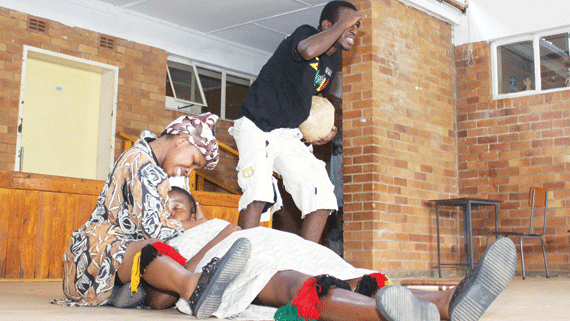 KING GEORGE VI has conquered the Southern Africa region emerging top in the Zwakala Africa Arts Festival, an annual performing jamboree for people with disabilities.
OWN CORRESPONDENT
The competition was held at the University of Johannesburg Arts Centre, South Africa, last month saw the Zimbabwean students emerging champions, shrugging off competition other Southern African countries, among them Namibia, Mozambique, Swaziland and Lesotho.
Zwakala Arts Festival is a project of DTV, a television show dedicated for people with hearing disabilities and is broadcast on the South African Broadcasting Corporation.
Courage Chipatiso, a teacher and dance club instructor at King George VI, said the group was happy and proud to have represented the country for the first time and coming out winners.
"It was a great experience and we learnt a lot and different deaf cultures and education systems — what others are doing in their respective education sectors," Chipatiso said.
"We have never been involved in any competition outside the school and going to South Africa for Zimbabwe is national pride," he added.
She revealed that the participants competed in four categories, including drama and poetry.
The students said there were happy to have travelled and represented the country and winning was a bonus.
Louis Golintethe (16) said he was amazed to be in South Africa for the first time.
"I had a good time and it strengthened our relations. It was nice to win and I hope we will win again in the future," he said.
Gaudencia Rutize (19) said she learnt different sign languages.
"It was a once in a lifetime experience and I want to continue doing the arts and to participate and I hope we will be victorious next year," Rutize said.
Other group members included Miyetani Sithole (18) and Patricia Thandekile Dube (22), Anesu Zhira (17) and Sibongukuhle Ngwenya (19).