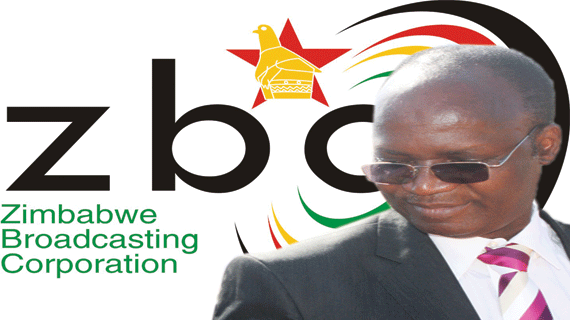 INFORMATION and Broadcasting Services minister Jonathan Moyo appears to have hit the ground running.
On Thursday night he summarily fired the entire Zimbabwe Broadcasting Corporation (ZBC) board and immediately sent its chief executive officer Happison Muchechetere on forced but indefinite paid leave.
In a statement to Southern Eye, Moyo said ZBC had been operating like a rudderless ship and had failed to provide a turnaround strategy within the stipulated time, adding that it was a clear sign of dilatory management by both the board and management of the State broadcaster.
"It is common cause that the Zimbabwe Broadcasting Corporation has for some considerable time been facing critical leadership and managerial challenges that have not only compromised the national broadcaster's capacity to effectively and meaningfully discharge its broadcasting mandate, but which have also negatively affected the welfare interests of Zimbabwe," read part of Moyo's statement.
"Against this background, the Ministry of Information, Media and Broadcasting services has over the last few weeks been engaging the ZBC board and management to find an urgent and lasting solution to the very public challenges facing the national broadcaster. In particular, the ministry engaged the ZBC board and management for most of Monday 28 October 2013 to review a turnaround strategy which the corporation had submitted to the government.
"It transpired during the meeting that the turnaround strategy, about which the ministry had strong reservations, had not been considered or endorsed by the full ZBC board prior to its submission to the ministry. Consequently, the ZBC board requested 10 to 14 days to agree to submit a turnaround strategy considered and endorsed by the full board. Some 17 days have lapsed since that commitment."
On Friday, Moyo announced a forensic audit to determine the financial affairs at ZBC amid allegations chefs at the entity greased some top government officials as part of efforts to remain in their jobs.
Thumbs up Moyo for trying to spruce up the image of the ZBC, but the passionate plea from citizens is that you move with speed to turn ZBC into a public broadcaster not what Zimbabweans are witnessing.
The stations should be seen to be for Zimbabweans across the political divide not a Zanu PF mouthpiece or a political commissariat department.
This is the plea of citizens.