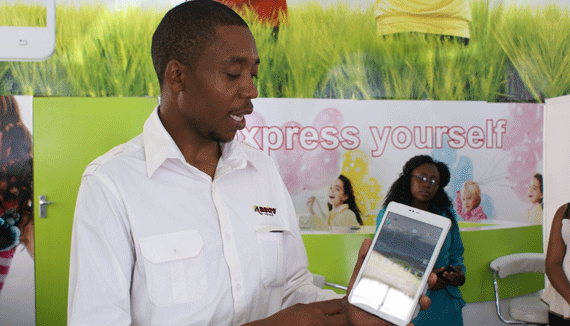 BETHEL Communications, a local mobile company trading as Astro Zimbabwe, has launched a new range of smartphones specifically designed to suit the local market.
ELIAS MAMBO/HERBERT MOYO
The company behind the Ibho range of Android smartphones this week launched products which include Ibho Y, Ibho Pro, and an eight-inch tablet they call the Astro Funbook.
Speaking at the launch, Astro chief executive officer Munyaradzi Gwatidzo said his company was delighted to launch smartphones that will identify with Zimbabweans.
"We are the first to launch a smartphone that identifies with the needs of the local market," Gwatidzo said.
"Many a time we get smartphones whose applications do not apply locally, but with Astro we will provide applications that apply to the Zimbabwean market," he said.
Gwatidzo also said his range of phones will support applications developed by Zimbabweans such as a Bible translator.
"We have an application that will translate the English Bible into Shona so that even our parents can read at home. Our developers are busy so that we can also unveil an application that will allow our phone users to use their phones in the language of their choice such as Ndebele, Tonga, Shona and Zulu," he said. Gwatidzo also introduced the "Astro Box," a small device that turns a television set into a computer.