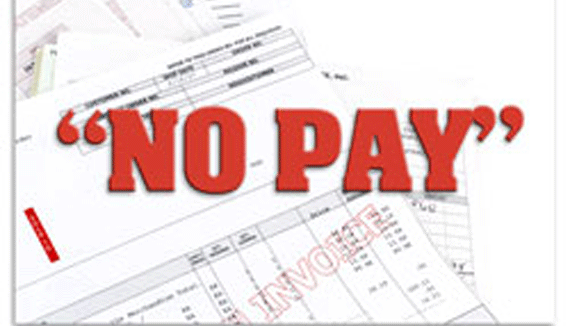 ROAD MOTOR SERVICES (RMS) workers have gone for eight months without pay with some claiming to have been evicted from their lodging place due to failure to pay rentals.
OWN CORRESPONDENT
The workers who spoke to Southern Eye Business claimed they were last paid  in April.
They claimed management had been saying the company was cash-strapped due to the prevalent harsh economic conditions.
"We have  not  been  paid  our salaries for  the past  eighth months  and  how does  management  expect us to survive?"  one of the  workers said  on condition of anonymity for fear of victimisation.
 "We have families and we have to pay rentals. How do we do that when we are not getting our salaries?" another worker said.
Some of the workers complained that their insurance policies had lapsed as the company was no longer contributing to their accounts.
RMS managing director Cosmos Mutakaya could neither deny nor confirm whether his employees had not been paid for the past eight months, but said the company was doing something about the plight of its employees.
"I don't have a comment on our workers not being paid for the past eight months, but what I can say is that the company is working something   out for its employees," Mutakaya said.
RMS is a unit of the National Railways of Zimbabwe (NRZ) which has also has been failing to pay its workers, citing liquidity challenges and antiquated machinery which has resulted in depressed operations.
NRZ recently proposed to retrench 4 000 of its employees, but the move was blocked by Transport and Infrastructure Development minister Obert Mpofu who pledged he would turn around the State enterprise to its former glory of the 1990s.
Mpofu said the government was negotiating with potential investors to finance the recapitalisation of NRZ. The State enterprise needs an estimated $2 billion in the long term to fully recapitalise.