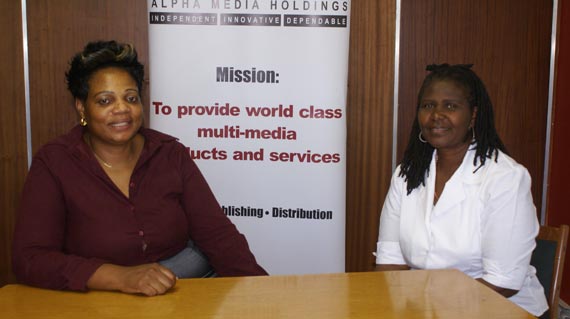 A NUMBER of gospel musicians serenaded fans as they performed at a star concert in the city last Saturday afternoon at Bulawayo Theatre.
OWN CORRESPONDENT
The event organised by the all-female Bulawayo Women's Gospel artists saw successful acts that kept fans on their feet.
The opening act came from Abigail Mwembe, Thobekile Nleya, Pastor Joyce Mungofa and Mai Ida Mangwiro.
They performed songs such as Pihwai Mbiri, Zita Renyu, Fipelwa among others.
Supporting acts were provided by Vocal EX, Mpumelelo Shining Stars, Bongie, Andile and Lorraine Maplanka.
Speaking on the sidelines of the show, Pastor Joyce Mungofa said she was happy with how successful the show had been and was happy with the support they received.
"We are grateful and thank everyone who participated in any way in making this event a success, the pastors, musicians, fans.
"We also salute the fans that have been with us and raised to make a better Bulawayo, we love them so much," Mungofa said.
Mungofa also added that Bulawayo gospel musicians should unite.
"Let's keep standing and with one voice. The gospel shall be spread to each and every corner and for every talented girl child," Mungofa said.
"Women should not sit down. When you see such events coming again, the platform is yours and you have to make use of it," she added.
Mungofa said the event meant a lot to the group.
"The event was meant to break the silence of Bulawayo and it has given birth to flowers of the city.
"The group shall bloom over the country touring and showing the nation the bright and talented flowers of the City of Kings, not only flowers, but God-fearing people," she said.