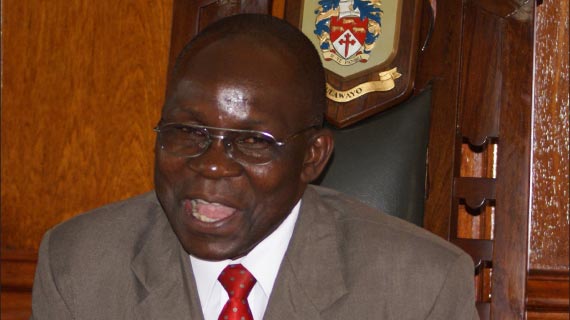 THE Bulawayo City Council has appealed to residents to continue using water sparingly saying the city's supply dams have not received significant inflows despite the heavy downpours that lashed Matabeleland South where the dams are located.
MTHANDAZO NYONI OWN CORRESPONDENT
Bulawayo mayor Martin Moyo told Southern Eye that Insiza Dam received over 5 000 000m3 while other dams like Inyankuni, Mzingwane, Upper and Lower Ncema recorded an inflow of about 1 000m3.
According to Moyo, this is a far cry from the city's average daily water consumption of 145 megalitres.
"Water conservation should be everybody's mandate. Residents are advised to continue conserving water because the situation has not changed so far. If we do not conserve water, we will run dry sooner," Moyo said.
He revealed that council was working on revamping infrastructure to enable it to draw more water for the city.
Council introduced water-shedding last year in a bid to manage the city's perennial water problems.
In September, council reduced water-shedding for Bulawayo from 72 hours to 48 hours per week. The local authority said the reduction was as a result of successful continuous pumping of 15 megalitres of water from Mtshabezi Dam.
Bulawayo has been facing perennial water shortages for the past two decades because the five supply dams built before independence could no longer satisfy the city's growing population.
The Matabeleland Zambezi Water Project, mooted as far back as 1912, had been touted as the permanent solution to the city's water problems that have seen many companies either shutting down or relocating to Harare.