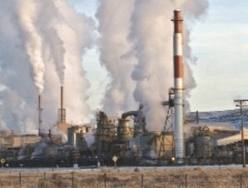 POLICE have launched a manhunt for a suspected con artist Manase Manjovha (29) who allegedly duped Sable Chemicals of 10 truckloads of ammonium nitrate fertilizer sometime in July this year.
BLESSED MHLANGA STAFF REPORTER
According to case number CR No 33/07/2013 which was opened at Kwekwe Rural Police Station, Manjovha of 21221 Pumula South, Bulawayo, is suspected to have fled to Australia after duping the company of 300 tonnes of fertilizer worth $200 000.
Manjovha is alleged to have approached a Sable Chemical official Paul Mwanza at a restaurant in Kwekwe on June 13 and presented himself as an employee of a non-governmental organisation Friends Without Borders and indicated that they wanted to buy fertilizer to distribute to rural farmers.
Mwanza then asked Manjovha to approach the company formally and place an order which would only be delivered upon payment of $174 000.
The order was made with Manjovha requesting Sable Chemicals to provide him with an off-shore account to enable fast and easy payment for the fertilizer.
It is alleged that Sable Chemicals then provided Manjovha with a pro forma invoice containing South African energy giant Sasol's banking details. On July 5, Manjovha is alleged to have created a fake Sasol e-mail address which he used to communicate with Sable Chemicals pretending to be Sasol finance manager Edline Holmes confirming receipt of the $174 000.
On the strength of the e-mail, Sable Chemicals is alleged to have released 300 tonnes of ammonium nitrate which was ferried to Glen Norah A in Harare by 10 trucks hired from Gabriel Chimbodza who had been contracted by Manjovha.
Police alleged the fertilizer was sold to Punish Mushezhu, Banda Mthenga, Langton Benhura and Tapfumanei Ngarande before Sable Chemicals discovered that it had been duped.
Police believe Manjovha is holed somewhere in Australia and have approached the Kwekwe Magistrates' Court to get a warrant of arrest for him so that they could have him extradited back to Zimbabwe.
Sable Chemicals is also alleged to have lost $100 000 to Scot Kim and Noel Chinyuku in almost similar circumstances in the same month.
Kim and Chinyuku are currently before the courts facing charges of fraud.