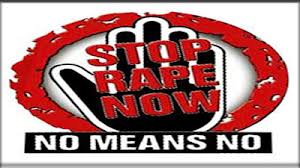 PEER educators have blamed adults who engage in inter-generational sexual relationships with youths for oiling the spread of sexually transmitted infections (STIs), especially in tertiary institutions.
WONAI MASVINGISE SENIOR REPORTER
Speaking on the sidelines of a youth leadership seminar on HIV and Aids in Harare yesterday, Patsime Edutainment Trust executive director Jasen Mphepo said the so-called "sugar daddies" and "sugar mummies" were behind the sharp rise in STIs at most of the country's colleges and universities.
"I would really encourage both boys and girls in colleges to avoid inter-generational relationships because those are the ones that are causing most problems," Mphepo said.
"Those are the ones that are actually fuelling STIs. So, inter-generational relationships are not good. You'll find that older people actually engage in sexual relations with younger people and young people are actually looking for financial gain from these older people.
"There are quite a number who have become vultures who spend most of their time at colleges and universities looking for younger people. The economic situation in the country has also been bad and this has contributed towards this sad situation in universities and colleges around the country," he said.
Speaking at the same event, Organisation for Public Health Interventions and Development programmes director Sara PageMtongwizo said young people needed to be adequately capacitated to effectively safeguard their health as they constitute the country's future leaders.
"It used to be said that young people are the leaders of tomorrow, which was a fair assessment of the times and the corresponding needs and context. If the relevance of young people was only in the future then it would make sense to say that their voices did not matter in the present. Fortunately it is not so," Page-Mtongwizo said.