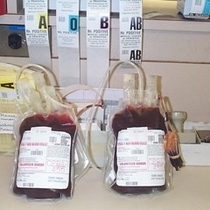 THE Health and Child Care ministry is failing to release grants to the National Blood Service Zimbabwe (NBSZ) resulting in the blood bank failing to fully execute its duties, NBSZ chief executive officer David Mvere has said.
OWN CORRESPONDENT
"The blood service funds most of its operations with limited funding from external and local donors. External donors are not consistent in their funding and that has resulted in us having a plethora of challenges," said Mvere.
"The organisation has about two donors every year that account for at least 20% of the total income.
"Most of the donations come in the form of assets and stock, hence the cashflow will continue to affect the organisation."
Mvere also said the Bulawayo branch of the NBSZ has established a resource mobilisation committee to assist in mobilising resources to address challenges they face.
The NBSZ has a depleted fleet of vehicles and this posed a great hurdle for the organisation to reach distant places for blood collections.
The NBSZ also wants to establish its own clinic within the Bulawayo central business district and move out of the current rented facility.
Mvere said the poor state of the road at the NBSZ headquarters at the United Bulawayo Hospitals has resulted in blood donors being discouraged from visiting the blood bank.