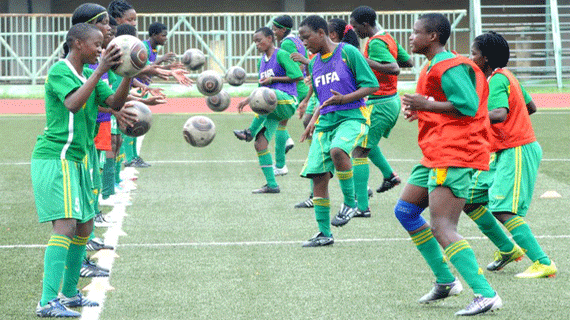 NATIONAL women's Under-17 football star Grata Bande will be looking to get her first senior national team cap after she made it into the final 18 that travelled to Lesotho yesterday for a three-nation cup tournament this weekend.
SPORTS REPORTER
The Mighty Warriors will battle against the host nation and Swaziland.
The event was initially a four-team tournament, but reports from Lesotho yesterday suggested that Botswana had pulled out.
Mighty Warriors coach Rosemary Mugadza yesterday morning left the country for Maseru with a squad of experienced and upcoming players.
Squad: C Dzingirai, P Mukutya, E Jeke, M Chirandu, N Majika, P Khumalo, L Magwede, F Muzongondi, G Bande, M Musasa, R Mutyavaviri, E Msipa, P Mujuru, V Bepete, T Mandaza, R Machingura, M Nyaumwe, K Chipaushe, T Tsunguro, S Dube.