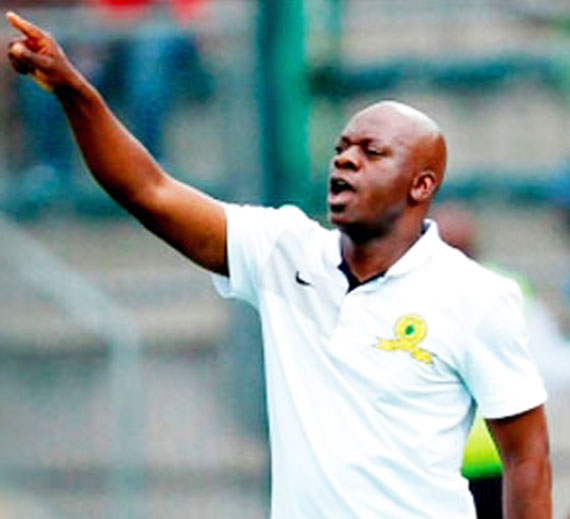 WARRIORS coach Ian Gorowa has condemned Rufaro Stadium, which has been hosting the senior national team's matches of late, proposing that Zifa makes Barbourfields Stadium in Bulawayo, the new home for the flagship team.
Kevin Mapasure Sports REPORTER
The team, which has since booked a ticket to the African Nations Championships (Chan), has already booked Barbourfields for the next assignment, a friendly international against Mozambique on December 8.
The Warriors are also set for a month long camp in South Africa in December ahead of the January finals. Gorowa disclosed his plans for the Warriors while addressing Zifa provincial chairpersons at the weekend in Bulawayo. Provincial leaders met on Saturday to plan for the impending national presidium countrywide tour next month.
Gorowa said the Rufaro Stadium artificial turf is no longer suitable and players preferred to play on grass. He is also not keen on the use of the National Sports Stadium where the Warriors have struggled for results opting for Barbourfields where he wants the team to play all its Afcon 2015 qualifiers at.
"I have requested that we should play all Afcon (African Cup of Nations)2015 home qualifiers at Barbourfields," Gorowa said. "I feel we should spread our national football to all parts of the country.
It's unfortunate we do not have facilities in other cities and towns such as Gweru, Mutare and Masvingo. The national team should not be a preserve for Harare. Bulawayo has got a rich history of football. They should also have the right to host national teams. The artificial turf at Rufaro is not good anymore."
On Saturday, Gorowa watched Bantu Rovers play New West as he continues searching for talent ahead of Chan. Last week, Zifa president Cuthbert Dube implored coaches to cast their nets beyond the top-flight in search of talent.
And Gorowa said that he, together with the other members of his technical team, would watch lower division football to identify special talent which could be developed to service the national team.
"We want to put emphasis on identifying special raw talent. We want to search for those unpolished diamonds. This is the only way our game can grow and we can put our game back where it belongs."
Dube and his deputy Ndumiso Gumede will conduct a national tour to make an audit of the needs of the game at grassroots level as they try to aid the vision they share with Gorowa.
In a speech read on his behalf at the same function, Dube said he would soon reach out to all stakeholders in a bid to improve the nation's number one sport.
"I would like to announce that I will be visiting the 10 provinces as from early November to meet with all affiliates resident in your provinces," Dube said.
"I also look forward to meet the entire family of football during the tours. I intend to meet ex-players, former administrators, referees and coaches, local authorities, the representatives of fan clubs and the business community. The tour will help me have a full appreciation of the situation obtaining on the ground and I have no doubt that the tour will be an eye opener."
Zifa board elections are set for March next year and Dube will be seeking a new term in office, but the provincial leadership will have theirs in January. Dube urged the incumbent provincial leadership to make sure they preserved the gains made by the current leadership by winning the elections in their respective provinces.
"We are aware that there are people keen to reverse the gains we have made to date and I urge you to work very hard to protect our gains from the selfish lot," he said