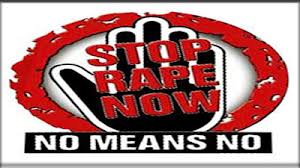 GWERU — A 36-year-old government driver who masqueraded as a high-ranking police officer before allegedly raping Gweru woman has appeared before Gweru regional magistrate Morgan Nemadire facing rape allegations. STEPHEN CHADENGA OWN CORRESPONDENT
Shakespeare Sibanda of 66 Harare Road, Brakenhurst, Gweru, employed as a driver in the Public Service, Labour and Social Welfare ministry allegedly lied to a woman who works as a bursar at a city school that he was a senior police officer conducting an investigation at the institution.
Sibanda asked the woman to accompany him for questioning, but allegedly went on to park his vehicle by the roadside before raping her.
Allegations are that on April 25 at around 5pm, Sibanda went to the complainant's place of residence and introduced himself as a top officer based at Gweru Central Police Station.
He allegedly indicated to her that he was conducting inquiries on some members of the MDC who were said to be holding private meetings at the school.
Sibanda allegedly took the complainant for "questioning" and drove around town until around 9pm before driving along Mvuma Road where he then parked by the roadside.
He allegedly ordered the complainant to comply with his demands or risk being dumped in the dark.
The State further alleges that Sibanda went to the back seat where the woman was sitting, lifted her skirt and raped her once.
He then drove the woman back to her place of residence and she made a report to the police at Kwekwe Central the following day.
In his defence, Sibanda said the woman was his ex-girlfriend and the rape allegations were trumped-up charges.
He said the woman kept calling him and sending text messages after she had made a police report.
The trial continues today.