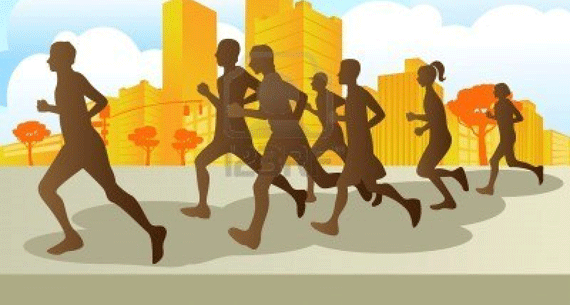 SOUTH Africa-based athletes Rutendo Nyahora and Collin Kanyimo clinched this year's Old Mutual Vumba 21km Mountain Run third edition in Vumba at Leopard Rock Hotel yesterday. Kenneth Nyangani in Vumba
The veteran Nyahora hit the ribbon first on 1hr 20mins 18secs in the female category, while Kanyimo took 1hr 9mins 53secs in the male category. For their efforts they received $1 000 each.
Talented athlete Constance Nyasango came second in the female category clocking 1hr 21mins 04secs while Manicaland Diamond race defending champion Lyno Muchena was the first runner-up in male category having clocked 1hr 10mins 43secs.
There was chaos in the 21km main event after Harare-based Blue Stars club athlete Conisious "Navara" Nyamutsita hit the ribbon first in 57 minutes to break the world record.
When he hit the ribbon first the officials were shocked as his time was faster than the official IAAF world record for men which is 58:23secs, set by Zersenay Tadese of Eritrea on 21 March 2010 in Lisbon, Portugal.
If the time was upheld world attention would have been on the event.
But it was later realised that he had cut about 3km off the course.