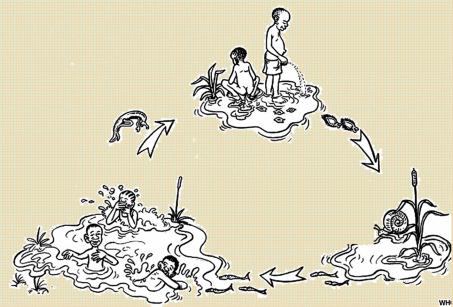 THE BULAWAYO City Council has announced that it would hold mass bilharzia and intestinal worms immunisation in primary and secondary schools from tomorrow up to November 2.
RONALD MOYO OWN CORRESPONDENT
In a statement released on Friday, council said pupils targeted for immunisation are those aged between one year and 15 years.
Council said the immunisation will be held as part of the second National Mass Drug Administration in partnership with the Health and Child Care ministry Primary and Secondary Education ministry, World Health Organisation (WHO) and the United Nations International Children's Education Fund.
"The programme will be administered at primary and secondary schools and all pre-school-going children are encouraged to go to the nearest school," said council public relations manager Nesisa Mpofu.
"Parents are requested to ensure that children are fed before administration of the medicines. They are requested to ensure that their children carry or are given a sandwich or food to eat on the day of drug administration."
WHO estimates that more than 600 million people are at risk of contracting bilharzia globally and an estimated 200 million of these people contracted the disease in 2012.
The disease is contracted by children due to lack of hygiene and play habits.
According to WHO, people are at risk of infection due to agricultural, domestic and recreational activities which expose them to infested water.
WHO also estimates that intestinal worms, also known as soil-transmitted helminth infections, are among the most common infections worldwide and affect the poorest and most deprived communities.