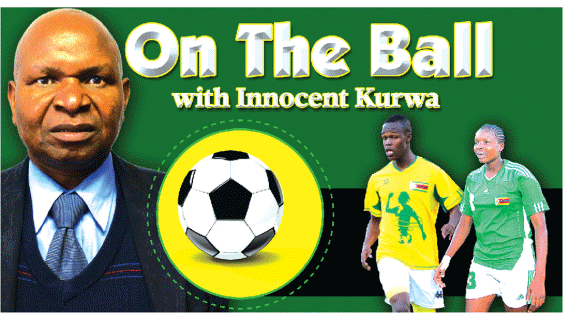 THIS SUNDAY is a big day in Bulawayo and Harare in particular and the rest of Zimbabwe in general.
Innocent Kurwa
The Premier Soccer League title is most certainly likely to be decided when biggest clubs in terms of support, clash at Barbourfields Stadium.
The two sides are separated by two points and whichever team emerges victorious will start feeling they have one hand on the trophy, despite that, there will be still four games to complete the season.
The big match reminds some of us of the olden days of Matabeleland Highlanders and Mashonaland United — the '60s, '70s and '80s – when there was so much rivalry the whole of Bulawayo would literally be at Barbourfields come matchday!
And to add to the rivalry there was a lot of violence whenever these two sides met, most of it of a tribal alignment — still remember that Congo beer garden story of Iwe unobva kupi? and other issues of riding on a bus and keeping your mouth zipped if this other team lost — those that lived in Bulawayo know what I am talking about.
Those were the days of famous nicknames like Zandla Ezibomvu or Dube mKalanga and of course the inimitable Kumalo of the bell!
With the demise of Saints, Highlanders' greatest rivals are now Dynamos and over recent years clashes between these two sides have been violent and bloody.
I was prompted to write about the encounters between Highlanders and Dynamos when an old friend called me during the week asking what he could do to ensure his car was safe on Sunday when coming to Bulawayo to watch Highlanders hosting Dynamos, a match he says he cannot miss.
The discussion over various options brought to my mind the word "respect".
One of the meanings of this word is "due regard for the feelings, wishes, or rights of others" and in football this word means a lot more, especially in terms of eliminating the now almost acceptable spectre of violence whenever Highlanders and Dynamos clash.
In fact, the last four years, violence occured whenever these two sides clashed.
The only debate is over the level or scale of such violence.
This is indeed a sad development and an unwanted stain on the beautiful sport of football and something needs to be done to arrest this disease.
A paradigm shift is needed and the starting point of this shift is fans and supporters. To steal from some television advert, we all must embrace the slogan "Respect Begins With Me".
Respect of the other supporter and his or her right to support a team of their own choice and respect of their feelings as long as they do not use inflammatory and unacceptable language and non-verbal communication.
In fact, if we inculcate this respect within each of us, none of us will spew inflammatory or uncivil language — inhlamba, in Ndebele.
Each one of us is allowed to support a team of their own choice, but in enjoying that right we must not infringe on the right of the next person — if anything we must enjoy the fact that we are different!
Surely would it not be boring if we all supported one team and if only one team was always winning?
In other words, we must be tolerant of and accept differences and other views and noises, in the case of cheering at football matches.
Respect is also upholding the dignity of your neighbour — would you want that smart attire, be it your club colours or your Sunday best, you put on for the match torn into pieces or stained in blood or some other dirt, simply because of a football match?