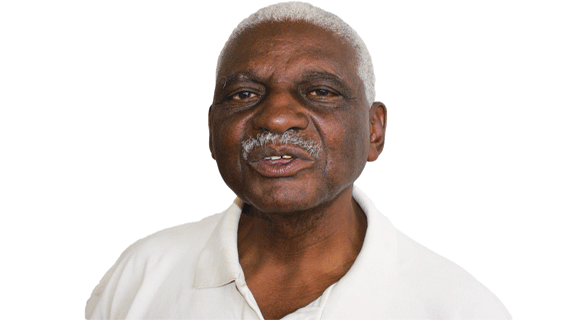 WE now come to the core of our topic of language as culture.
We have considered briefly how our people are failing to live the culture of language and we have expressed grave concern that Ndebele is dying.
We have said that it is no use just crying about it and not doing something to correct this development. In part 5 of this series certain measures were suggested.
We believe that there are others which could prove equally good if not more effective. Steps are being taken to follow up those that have been suggested.
Readers are encouraged to keep in touch with the author of this series at 0772 370 893 or e-mail inmpofu90@gmail.com
Now language as culture in action: Hlonipha Language (Euphemism)
One of the distinctive features of the Ndebele culture is the use of language to show respect and social restraint. Certain words or terms and expressions are avoided in everyday speech.
This is contrary to the claim made by Zimbabwe School Examinations Council (Zimsec) director Esau Shingirai Nhandara and his 10 experts who "concurred that those words are not at all obscene in the Ndebele language," in his response to the criticism of his Grade 7 Examinations Paper.
Really?
Perhaps we are not talking about the same Ndebele language. He and his 10 specialists belong to where we do not know.
One wonders which part of Ndebeland (koMthwakazi ) Nhandara and his 10 experts live where "These are proper terms used in day to day Ndebele diction" and Nhandara unashamedly says that they "are not at all insulting"(See Nhandara's Press statement on Page 5 of the Southern Eye of October 17, 2013) By implication he is saying that the Ndebele people are vulgar and freely use words like isifebe, ikhikhitha, umsuzo, etc in the day to day Ndebele diction".
What an insult! It is sad that Nhandara's 10 experts are "college Ndebele lecturers . . . Who train teachers", we know what they train. Hawu bakithi , lafa elihle kakhulu. Then there are experts from CDU who promote obscene language and who mislead Nhandara that "These are proper terms used in Ndebele diction."
We want to consider Hlonipha language which is a strong feature of the Ndebele culture. We are saddened by the fact that the Education ministry, through Zimsec is undermining our efforts .
Our strong desire is that our children learn to speak good Ndebele language within the context of our culture. But Zimsec is pulling the carpet beneath our feet.
We want to state categorically and in the strongest terms that Zimsec erred in this Grade 7 examination. The wisest thing for the honourable Nhandara and his Ndebele specialists would have been to accept the criticism and apologise.
Then all this tustling would have been unnecessary. Defence of a wrong cause is cowardice.
We have digressed somewhat but it is important to deal with the current issue of the Grade 7 examination , an issue that has hurt the conscience of the Ndebele people, except of course Nhandara and his 10 Ndebele specialists who belong to a different Ndebele world of their own.
We will return to this matter over and over again in the hope that we will not again in future have the young minds of our children exposed to this kind of language. This kind of examination is forcing teachers to teach obscene language.
Culturally, Ndebele is a hlonipha language. Certain words and expressions are avoided and are not used in everyday language. Some words may be used by elders only among themselves.
The verb stem –fa which means die is itself a common and inoffensive word, but because to die is a frightening occurance Ndebele prefers to avoid expressions like usefile. Instead it prefers, kasekho, usedlule, useswelekile, usesitshiyile, usehambile or even uselele, useziphumulele.
Elders may freely say usefile amongst themselves, but no youngster from a decent home ever says ubaba ufile izolo.
When father or mother senses a foul smell in the room he/she will say, "Lina bantwana, ngubani osenukisile?".
Conversational Ndebele generally avoids the term suza, unless of course in a fit of temper the mother will say to the children, "Hawu, lina bantwana! Phumani lapha lingabi lokhu lisisuzela. The point is that such words like suza are not an everyday occurance. Hlonipha language prefers ukunukisa, ukukhupha umoya omubi.
That is why in Ndebele there are such hlonipha expressions like, ukuya ngaphandle, ukuyachitha, umntwana uyaphumela, isisu siya ngigijimisa, isisu sami sihlambulukile, indlu encane , ukusithela , umtshaye waze wakhupha umthokozo kumbe waze wazitshiya.
This is the kind of language that children learn in their everyday setting at home and therefore the language they will use at play.
We are, however, not oblivious of the hard facts of life. Out there is the rank and file of society, like at a beer party (ebhawa) at the bus rank or wherever. In this fringe world gutter language is used.
Nhandara and his team seems to applaud this gutter language and are attempting to elevate it to acceptable level by claiming that it is "used in the day to day Ndebele diction".
Please, please Nhandara and your experts spare us this trash and please Sir, get out of the fray unless you know not that you know not.
We still have much more to say about hlonipha language. Follow our next issue.