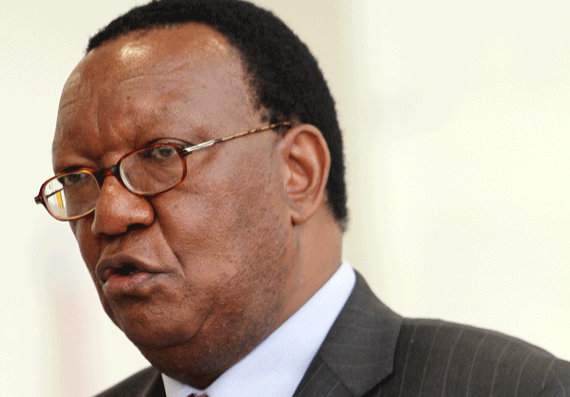 AGRICULTURE, Irrigation and Mechanisation minister Joseph Made yesterday said the government is working out a plan to rehabilitate all irrigation schemes in the country, especially in Matabeleland, as it has come to his ministry's attention that most of them were malfunctioning.
Staff Reporter
"First, you must know that most of the smallholder schemes suffered a lot due to the imposition of sanctions," he said.
"These schemes were funded by the European development programme long back, but it stopped supporting them and the smallholder farmers suffered a setback.
"They are also suffering from electricity and water disconnections when their crops are just close to maturity over non-payment of rates and we say that is not fair."
He said the schemes were in the government's priority programmes and he hoped that when the budget was announced they would be given attention.
"Smallholder schemes are very important, not only for individual families, but for the nation," Made said.
"It is critical to note that the irrigation and mechanisation is now central for the government to improve food security in the country.
"You know that these farmers produce maize, wheat and many other important crops and the schemes need to be looked into."
He said he would be engaging the responsible ministries about the electricity disconnections and water cuts as they were disruptive to farming activities and undermined efforts to boost food security.
Made said it was still premature for him to disclose how much was needed to revive the country's irrigation schemes, but his ministry was in the process of making bids for better funding.
"Those figures would be available when the Finance minister (Patrick Chinamasa) announces the budget," he said.