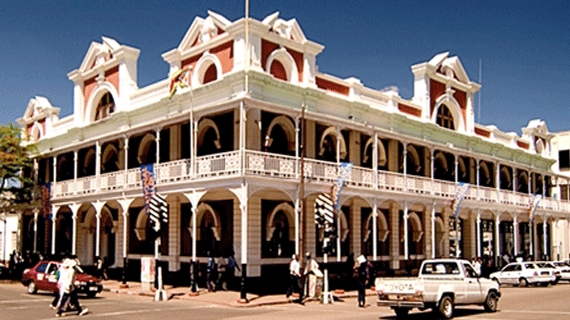 VOICES In Colour (VIC), a local arts organisation, will next month stage its annual exhibition at the National Art Gallery in Bulawayo dubbed "Reciprocal Narratives About Place". DIVINE DUBE Own Correspondent
The exhibition will be graced by illustrious international photographers Preston Rolls and Christopher Hunt from Germany and England respectively.
South African artistes Jade Gibson, Thabiso Sekgala and Meghan Judge will also be part of exhibitors.
Exhibitors are expected to showcase art works such as photographs, paintings, videos, written texts and installations during this event running for a month.
VIC curator Mthabisi Phili said exhibitors will get an opportunity to share stories about places.
"Exhibitors will share narratives about places and homes," Phili said.
"Reciprocal narratives review the parallels and differences in our interactions with places and how places impact on our identity, perceptions and experiences," he added.
"The programme presents the questions: What is place? What makes a place? To what extent does a place inform our identities, perceptions and experiences?"
He also said the exhibition will seek to sensitise the public on how social turmoil is associated with people's diverse backgrounds.
"A lot of the social struggles and issues associated with identity and transition have a historical bearing to place, which people need to be made aware of," he said.
He also revealed that VIC envisages taking the exhibition to England and South Africa in a bid to explore the concept of globalisation.
"Since it is about places, it is relevant to stage it the world over," Phili said.
He added that the event will see artistes participating in a three-day workshop in an effort to sharpen their artistic skills.
He said the training is meant to develop artistes' capacity in utilising their locality, artistic and cultural contexts to come up with relevant productions.
Phili said the programme set to run from November 22 to December 22 is bankrolled by Hivos, Norwegian Embassy and Pro-Helvetia.