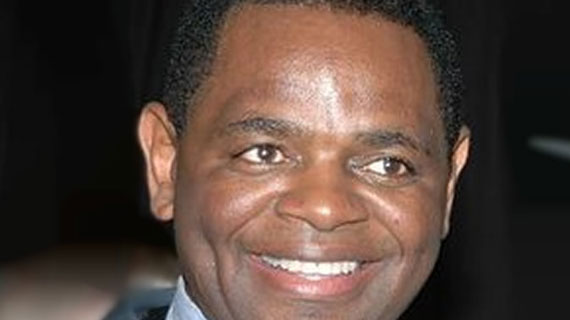 SOUTH AFRICA-BASED Zimbabwean tycoon Mutumwa Mawere has filed an application at the Constitutional Court (Concourt) seeking to repossess several of his businesses including Shabanie-Mashava Mines (SMM), seized by the government following his specification nine years ago. SENIOR COURT REPORTER
In his application filed on Monday, Mawere argued that the move by then Justice and Legal Affairs minister Patrick Chinamasa to declare him insolvent was inconsistent with the Constitution.
Mawere said on August 26 2004, Chinamasa declared Endurite, SMM, UKI, FSI Agricom, and CFI Holdings to be specified persons in terms of Section 6 of the Prevention of Corruption Act, paving way for the government to take over the companies.
He said the minister issued in relation to SMM, a Reconstruction Order on September 6, 2004 in terms of Section 4 of the Reconstruction Regulations promulgated in terms of the Presidential Powers (Temporal Measure) (Reconstruction of State-Indebted Insolvent Companies) Regulations, 2004.
"It is significant that at the time the said order was issued in respect of SMM, there was no provision in the regulations which required judicial involvement in the matter," Mawere said in his founding affidavit.
"Accordingly, the second applicant (SMM Holdings) was divested of its control of SMM by an executive decision without the involvement of this court.
"It was only after the appointment of an administrator pursuant to the operation of the said regulations that an amendment by way of yet another presidential decree published in Statutory Instrument 218 of 2004 . . . that the involvement of the judiciary was introduced by the insertion of a Section 7A providing for the retrospective confirmation of a reconstruction order by a judge or court."
Mawere argued that SMM was placed under the control of State-appointed administrator Afaras Gwaradzimba prior to the provisions of the Reconstruction Act that only came into force on March 4 2005 when the Reconstruction of State-Indebted Insolvent Companies Act was enacted into law.
"The following section of the Reconstruction of State-Indebted Insolvent Companies Act be and hereby declared as being inconsistent with the supremacy and founding values of the constitution as well as the spirit of the Bill of Rights in particular Sections 2, 3, 56, 68, 69, 70 and 71 of the Constitution of Zimbabwe," he said in his draft order.
The matter is yet to be set down for hearing.