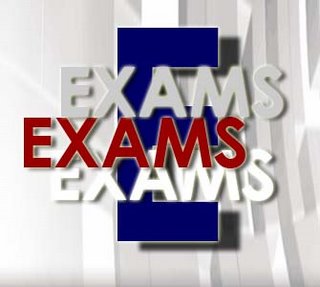 BULAWAYO Polytechnic College students have cried foul over the Tertiary Education ministry's directive for them to submit additional assignments on top of those they have already done a few days before the beginning of examinations.
MTHANDAZO NYONI OWN CORRESPONDENT
Circular 3 of 2013 by the Standards Development and Quality Assurance Directorate acting director JC Mbudzi dated October 8, directs all National Certificate candidates to submit three field-based assignments and three industrial competence assignments.
National Diploma and Higher National Diploma candidates will only submit three field-based assignments.
The circular by Mbudzi, who is also Kwekwe Polytechnic College principal, said submissions of continuous assessment and examination marks for both internal and external assessment exercises should include a box file containing tests administered during the course, practicals done during training, lecture and personal notes, handouts and any other relevant information.
The students are also required to provide a folder containing three fieldwork assignments, any other assignments given and a folder containing examination scripts. The circular .affects all colleges that administer Higher Education Examination Council exams.
However, students who spoke to Southern Eye complained that the directive came at short notice when they were preparing for the examinations which started on Monday and it would be difficult for them to research for the additional assignments while reading for the examinations.
A final year student at Bulawayo Polytechnic's commerce department said they were doing nine subjects per term and were initially supposed to submit six assignments, but now had to submit three assignments per subject, totalling 27.
"We start writing the exams on Monday. Instead of us preparing for the examinations, we are now busy researching for the assignments. They were supposed to let us know when there was time and not change things at the 11th hour," said the dejected student.
"Besides, we have to submit two files in addition to the one we used to submit. I have to buy them but I don't have money.
"The external assessors are coming today (yesterday) at 2pm and I haven't done anything. I don't even know what I am going to put in those files."
A final year student in the engineering department described the directive as insane and uncalled for.
"We are doing at least four subjects. Now they need us to submit three assignments per subject and this makes them 12.
"We have to submit them before exams start on Monday. This means we have to do two assignments per day," he said.
"This is a waste of time, a waste of money and irrelevant. This shows some degree of incompetence and disorganisation.
"Where will I get time to compile notes for the files while at the same time reading for my exams?" A first-year diesel plant fitting student said the directive was disruptive given that they were busy preparing for the examinations.
"Instead of preparing for the examinations I'm busy looking for files and compiling notes," he said.
Another student said the administration was not delivering as they expected.
"Last week we submitted our files, but to our surprise, they were returned. They want us to redo almost everything," she said.
The department of Commerce held a meeting with students to discuss the issue, but students walked out after failing to reach an agreement.
Bulawayo Polytechnic vice-principal Gilbert Mabasa had not responded to questions e-mailed to him by Southern Eye at the time of going to print.