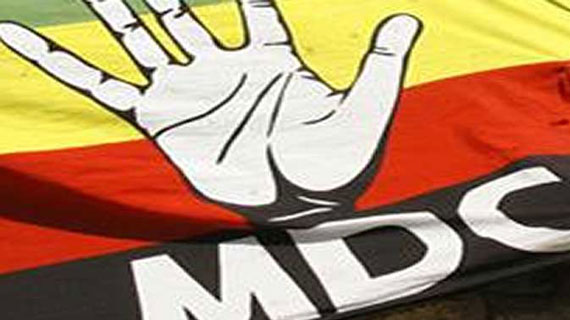 MDC-T Matabeleland North chairperson Sengezo Tshabangu yesterday said party supporters in Victoria Falls had quashed rising speculation of a mutiny by voting for his party's candidate in the Ward 9 by-election held in the resort town on Saturday.
SILAS NKALA STAFF REPORTER
MDC-T candidate Somveli Dhlamini won the election with 238 votes against Zanu PF's Sambulo Mpofu who got 207. The Welshman Ncube-led MDC's Atient Ncube got 62 while Julius Willard Phiri of Zapu got five votes.
There were six spoilt papers. Ward 9 remained vacant after the MDC-T candidate Nkululeko Nyoni died on the eve of the July 31 general elections.
"The results are a sign that people want MDC-T and the supporters have shown that they can defy the rebels and sellouts who sold to Zanu PF during the mayoral elections," said Tshabangu. He was referring to three
MDC-T councillors in the town who voted for a Zanu PF councillor Sifiso Mpofu as mayor despite the party holding a majority.
MDC-T had seven councillors while Zanu PF had three, but Mpofu was elected mayor, meaning that some MDC-T councillors voted for him.
The councillors, who have since been suspended pending a disciplinary hearing, include deputy mayor Noris Nyathi, Ritche Mguni and Rosbson Salimu.
"This was a peaceful election. Those who voted and those who did not vote are happy and free. There were no issues of violence or intimidation though there was apathy," Tshabangu said.
He reiterated that MDC-T will fire rebel councillors so by-elections are held saying those who voted for Mpofu as mayor had shown that they were not MDC-T.
"The supporters have restored our values and aspirations of bringing democracy to the people and we will soon fire the rebel councillors so that we hold by-elections and take those wards," he said.
"The Victoria Falls people have sent a serious message to the rivals and the rebels that they want MDC-T which is the only party that will deliver this country from bondage."
Disciplinary hearings for the suspended Victoria councillors will be held on Thursday.
Meanwhile, the Election Resource Centre, a non-governmental organisation, reported that Zanu PF had won the Gokwe South ward 11 election also held at the weekend.
The winning candidate polled 1 200 votes followed by an MDC-T candidate who got 393 and MDC (39).  Twitter feedback @silasnkala