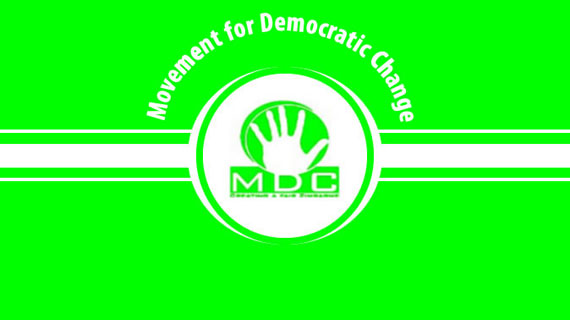 EXPELLED MDC Matabeleland South chairperson Petros Mukwena has described his axeing as a non-event saying the party has ceased to exist having been turned into a group of three people.
NDUDUZO TSHUMA STAFF REPORTER
Mukwena, who was fired from the MDC last week for misconduct and failure to attend a disciplinary hearing two weeks ago, said he and other members of the party would soon implement Plan B to remove party secretary-general Priscilla Misihairabwi-Mushonga from the National Assembly.
Mukwena has been vocal in pushing for the removal of Misihairabwi-Mushonga from the National Assembly saying her selection was irregular.
Misihairabwi-Mushonga secured the National Assembly seat via proportional representation on a Matabeleland South ticket.
"I'm being persecuted for raising issues with the political suspect Misihairabwi-Mushonga," said Mukwena.
"The people of Matabeleland South are behind my back. How can you use a disciplinary committee if you do not have a party? We are still in our infancy.
"I'm one of the strongest people in the party. The expulsion has no bearing and doesn't improve quality in the party."
Mukwena said the MDC had not managed to win more seats from the time of the united MDC split in 2005, the expulsion of Nkayi South Abednico Bhebhe and others in 2009 and the defection of a group led by former deputy speaker of Parliament Nomalanga Khumalo.
"If you look at the number of people who have left the party, they are more than its candidates.
"The leadership is not candid and the disciplinary committee was compromised. The process has no effect. Those who were not expelled will effect Plan B against Misihairabwi-Mushonga to remove her," Mukwena said.
"The disciplinary committee set to serve the interests of political warlords."
Mukwena accused party leader Welshman Ncube of failing to tackle problems in the party, saying it was the reason "he lost dismally".
"Ncube can come and contest me and I will beat him. That is why he got 10 votes in his home area," he said.
"Ncube should desist from forming a kitchen cabinet and surrounding himself with praise singers and political comedians.
"They have redefined the party into a club of three (Ncube, Misihairabwi-Mushonga and Paul Themba Nyathi)," Mukwena said.
He said he would exhaust all party channels to appeal his expulsion and "when I get justice, I will effectively resign from the party".
MDC national disciplinary committee chairperson Jacob Moyo wrote to Mukwena on October 15 saying his exclusion stemmed from charges of misconduct and appearance before the committee on June 13 and his refusal to attend another hearing a fortnight ago.