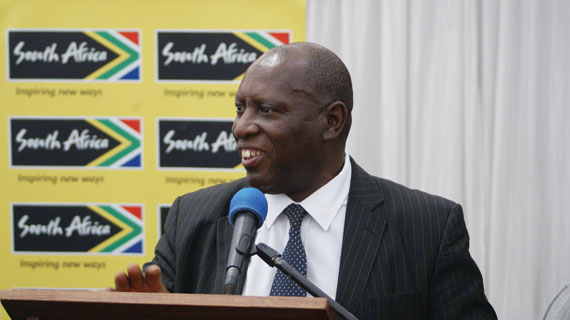 THE government is expected to declare Bulawayo a special economic zone during the first quarter of 2014 after the finalisation of amendments to the Investment Act, Finance deputy minister Samuel Udenge has said.
GAMMA MUDARIKIRI OWN CORRESPONDENT
In an interview with Southern Eye Business yesterday, Udenge said delays in amending the Investment Act had hindered the declaration of the city as a special economic zone, pointing out that the current legislation had no provision for such a facility.
"Declaring Bulawayo a special economic zone is long overdue, but at the moment as the government we don't have the constitutional right to do that," he said.
"We are in the process of amending the Investment Act which is expected to be finalised in the first quarter of next year and that will lead us into implementing special economic zones."
Special economic zones are designated areas in a country that possess special economic status enjoying tax incentives and exemption from duty on importation of raw materials among other things, to create an investor-friendly environment.
Bulawayo is facing an acute water shortage and erratic power supplies which have seen close to 100 companies closing.
The declaration has for long been stalled by the slow progress in the amendment of the Investment Act.
Last year the government added an Amendment Bill to the Investment Act which, besides creating economic zones, calls for the exemption of foreign investors participating in infrastructure development from complying with the country's indigenisation and empowerment laws.
According to the Zimbabwe Investment Authority (ZIA) Amendment Bill, any investment in key areas such as energy and road networks that would have been approved by the authority would not be subjected to the equity law.
Under the empowerment laws, foreign-owned companies are required to cede 51% shareholding to locals and remain with at most 49%.
The indigenisation law has been criticised for scaring away investment and the Amendment Bill is expected to harmonise the empowerment law with the Investment Act.
Amendments to the Investment Act are also aimed at increased investments in Zimbabwe by both domestic and foreign investors, to reduce administrative barriers that inhibit investments, to transform the authority by making it a one-stop shop for investors and to ensure that all foreign investments are registered and approved by ZIA.
The new Bill also seeks to bar any investor from starting operations without ZIA approval and further aims at reducing bottlenecks in starting new business in the country.
The changes would also re-establish export processing zones as special economic zones and industrial parks.
 Twitter feedback @mudarikirig