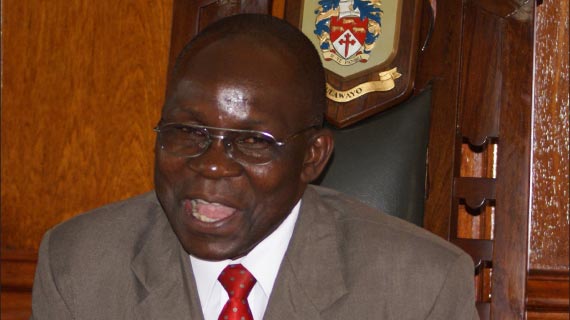 BULAWAYO mayor Martin Moyo yesterday urged residents to use water sparingly saying the city is facing acute water shortages. MTHANDAZO NYONI OWN CORRESPONDENT
Speaking at the induction of Ndabezinhle Nyathi as a pastor of the Brethren In Christ church in the city centre, Moyo said effective use of water would help ease Bulawayo's water woes.
"Water is a major problem besetting the city," he said.
"Our dams have little water and at the moment we rely on Lower Ncema and Mtshabezi.
"Inyankuni was decommissioned a few months ago and Mtshabezi came as a solution.
"I, therefore, urge members of the community to use water sparingly."
Bulawayo has been facing perennial water shortages for more than two decades because the five supply dams built before independence can no longer satisfy the city's growing population.
Council recently reduced water-shedding from 72 hours to 48 hours per week due to successful continuous pumping of water from Mtshabezi Dam, but warned it did not mean residents should stop conserving water.
Moyo encouraged residents to keep the city clean by using refuse bins to deposit all litter.
"Bulawayo was a beautiful city. I would like to encourage parents to teach their children to use bins effectively.
"Yesterday I spent the whole day sweeping between Fort Street and 6th Avenue and ended at Fife Street," he said.
"If we follow proper refuse collection procedures, we will save money.
"I would like also to encourage the newly- inaugurated pastor to champion the gospel of cleanliness."