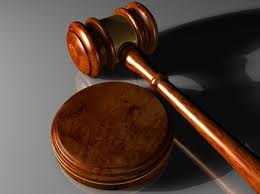 EIGHT touts yesterday appeared at the Magistrates' Courts in Bulawayo for allegedly assaulting three police officers who had arrested a commuter omnibus driver at Basch Street bus terminus popularly known as Egodini.
Richard Muponde SENIOR COURT REPORTER
The touts, Norwell Ndlovu, Mfanelo Dube, Perfect Moyo, Lloyd Maphosa, Pravda Mguni, Casper Chitsara, Gamelihle Tshuma and Mpumelelo Moyo were not asked to plead to public violence charges when they appeared before Bulawayo magistrate Victor Mpofu.
They were remanded out of custody to Tuesday on $30 bail each.
Charges against the eight are that on Thursday, the three police officers, constables Ndlovu, Dzafumwa and Musaniwa went to Egodini at 11am where they arrested a commuter omnibus driver identified as Mgcini for failing to produce a current vehicle licence.
They handcuffed him and as they escorted him to the police station, the touts interfered and blocked the police officers.
The court heard that they ordered the police officers to release Mgcini and went on to assault the cops.
The violence persisted until the mob damaged a taxi belonging to one Patrick Gomba.
Realising that they could be injured, the police officers released the driver.
They later phoned their headquarters for back-up and a riot squad was sent to quell the violence, leading to the arrest of the eight.
In the course of the violence one of the police officers, Dzafumwa lost a cellphone valued at $100.