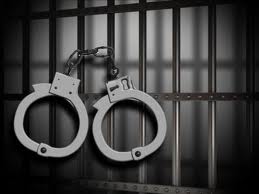 FOUR suspected prostitutes yesterday failed to pay $20 bail each and have been placed in remand prison for stealing $700.
SENIOR COURT REPORTER
The four, Mary Ngwenya, Yandisa Moyo, Asante Chabwere and Fadzai Moyo were not asked to plead to theft when they appeared before Bulawayo magistrate Victor Mpofu.
They were each remanded to Tuesday.
On October 18, the complainant, Sheunesu Moyo of Selbourne Park went to a nightspot at the corner of Robert Mugabe Way and 10th Avenue in the company of his girlfriend, Petronella Sibanda, to collect house keys from her sister.
When they arrived there, they played pool for about an hour and decided to go and buy beer from another drinking spot at the corner of Jason Moyo Street and 15th Avenue.
The four also joined them and got into Moyo's vehicle.
On arrival, Moyo and his girlfriend got out of the vehicle leaving the four in the vehicle and went to buy beer.
However, on the way he dropped his wallet which contained $700 and was noticed by the four who did not tell him.
Ngwenya got out of the car and picked the wallet.
Moyo realised that his wallet was missing when he was at the counter and he quickly ran back to the vehicle.
He asked the four about the wallet, but they all professed ignorance.
He threatened to call the police before Ngwenya produced the wallet saying she found it underneath the back seat and only $50 was left in it.
She also gave Moyo a $50 note which she had stolen and Yandisa did the same.
They left the complainant and on their way shared among themselves $100 which Ngwenya had retained.
Moyo reported the matter to the police, leading to the arrest of four women.
Only $233 was recovered.